Announcement
HOOTS 18U CONNIE MACK PREMIER CHAMPION AT U. OF NEVADA RENO TOURNAMENT
Posted by
Don Johns
on Jun 24 2018 at 05:00PM PDT
More editing options
The 2018 HOOTS 18U CONNIE MACK PREMIER TEAM WINS CHAMPIONSHIP with a record of 5-1 at the Josh Anderson Tournament being held at the University of Nevada, Reno.
The HOOTS defeated the Black Hills Bandits from Washington 7-3 to win the Championship on Sunday June 24. The feature game between the two teams with the best records in the 30th Annual event with 10 teams represented from the Western States.
The HOOTS pitching continued to be a key factor in the tournament as they used three pitchers in the Championship game. Connor Linchey started the game, followed by Ryan Fleming and closed by Ryan Costeiu.
Three HOOTS players were recognized for their play in the tournament.
Nick Cirelli. Tournament MVP
Ryan Costeiu Tournament MVP Pitcher
Tommy Gavello All Tournament Team
Balanced with strong performance on the mound led by three starting pitchers. Ryan Costeiu in a Game One win 7-1 over Centralia, Josh White in a Game 2 victory over Yakima 11-0, and Gunner Mayer in a Game 3 victory over Team Trinity 13-1.
The offense thru the entire tournaent was led by infielders Tommy Gavello and Jack Grant, Dylan Lawlor, Nick Cirelli, Chris Santiago and outfielder JL Myers.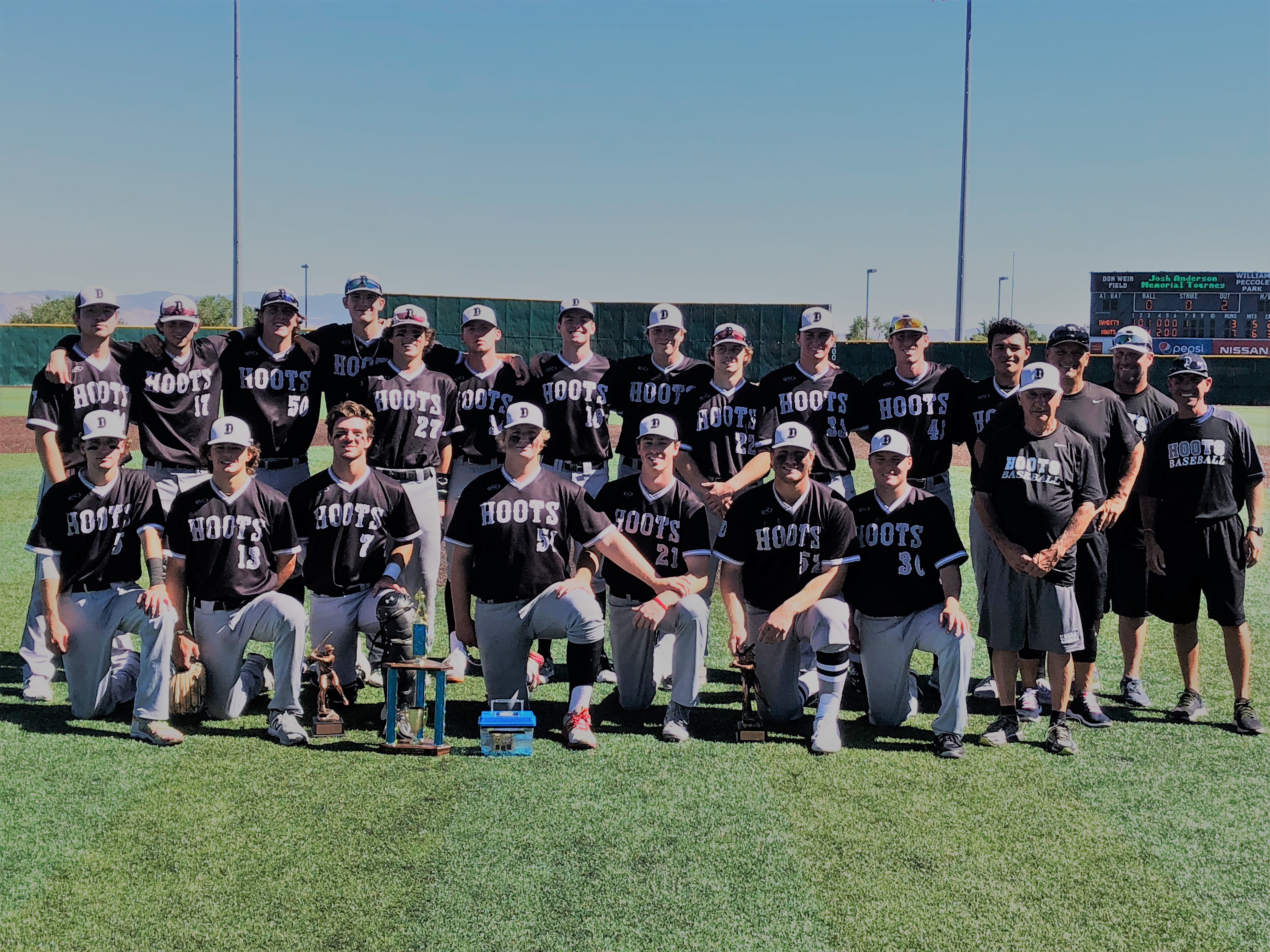 Comments
There are no comments for this announcement.