Announcement
Blake Burchett Salisbury Excellence Award
More editing options
---
2018 NICK SALISBURY AWARD OF EXCELLENCE
BLAKE BURCHETT
SCP 2019 BLAKE BURCHETT - Mooresville High School has been awarded the NICK SALISBURY AWARD OF EXCELLENCE for the 2018 SCP season.
In Memory of SCP 2013 Nick Salisbury the award has been initiated to recognize the top middle infielder annually in the South Charlotte Panther program.
Nick is the South Charlotte Panther Career (.965) and Single Season (.969) record holder for Infielder Fielding Average in addition to the Career (49) and Single Season (29) record holder for Double Plays turned. He was a career .325 hitter and led his 2013 team in On Base Average; Triples and Base on Balls at the plate.
Blake finished the 2018 season with a program leading .962 Fielding Average for Infielders with 5 Errors on 130 Chances. He helped turn 12 Double Plays and 35 in his career. At the plate in 2018 Blake hit .317 scoring 25 Runs and had a team leading .511 On Base Average.
Finalist for the 2018 Award were - SCP 2019 CJ Neese; SCP 2020 Gage Lewis; SCP 2022 Nathan Chrismon; SCP 2022 Parker Byrd and SCP 2022 Matt Heavner.
Congratulations to Blake.
---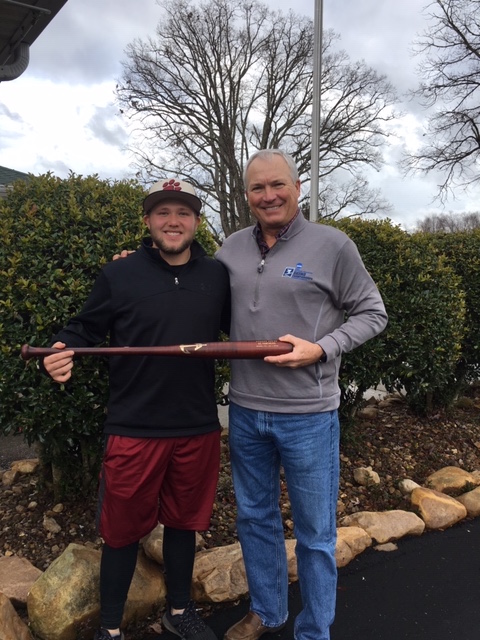 Comments
There are no comments for this announcement.