Announcement
More editing options
Yanks Routed by Sox, Suffer Second Straight Defeat
The Yanks squared off against the Red Sox for the second and final time this season. With the playoffs nearing and teams fighting for positions, Yankee fans were hoping to see the Bombers lock down one of the top 2 seeds for the bracket tonight, instead they witnessed an old school beat down at the hands of the Yankee`s nemesis ; the Red Sox. It was apparent from the start of the game the Sox wanted it more as the boys in pinstripes were a step behind all night and left a lot of plays on the field. The Yankee: pitching staff; defensive, and bats fell silent as the Red Sox stampeded the over the bases in route to scoring 10 runs. Yankee top performers : Terrence (T-Bone) Berg 1-2, Parker (The Real Deal) True 1-2, Andrei (The Big Cat) Buado 1-2, Jake (The Snake) Peralta 1-2, Kyle (The Great Santini) Santin 1-2, Jackson (Ajax) Shedd 1-2 and Spencer (The Road Runner) Floyd got his first hit of the season, an RBI singkle that scored Nick (One Eyed Willy) Who had just scorched a triple.
With the 10-3 loss the Bombers fall to 12-4
Game ball: Spencer (The Road Runner) Floyd
Defensive Gem: Jackson (Ajax) Shedd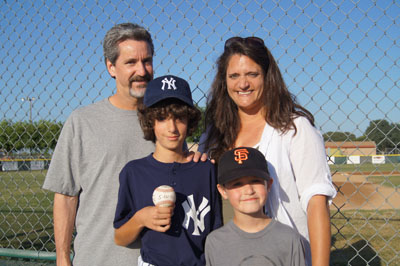 Comments
There are no comments for this announcement.