Announcement
Lumber Co. 2009 Joliet City Tournament Champs!!
More editing options
Lumber Co. won three games on Friday night in route to winning the 2009 Competitive Joliet City Tournament Title. Lumber Co. opened the night with a 11-1 victory over Redrum/Uptown Tap putting them in the Championship game and giving them another shot at Shockers. Lumber Co. won the first Championship game over Shockers 20-19 forcing the "if" game. In the City Tournament final the Lumber Company scored early and often winning in 6 innings by the final of 20-6. Congratulations to all Lumber Co. players, sponsors and fans on a great week of softball. The scores of all the Lumber Co. City Tournament games were as follows.
Game #1: Lumber Co. 17, Jameson's/D'Arcy 7
Game #2: Lumber Co. 18, Boru Ballers 13
Game #3: Shockers 11, Lumber Co. 10
Game #4: Lumber Co. 11, Redrum/Uptown Tap 1
Game #5: Lumber Co. 20, Shockers 19
Game #6: Lumber Co. 20, Shockers 6
Leading the LoCo offense for the week were J.Filas, 1.000; T.Matichak, .750; K.Nahs, .684, 1 HR; T.Giese, .667, 1 HR; B.Munday, .667; A.Blazekovich, .625; K.Quinn, .609; R.Wilda, .609, 1 HR; M.Maloney, .588, B.Strum, .550, 2 HRs and M.Staab, .500. Contributing with timely hitting, on the defensive side of the ball, on the mound and on the bases were K.Wallace, M.Narducci, S.Munday, J.Lesnik and M.Wallace. This one was a total TEAM effort.
Click on the link below to view the Joliet Heralrd New Story on the Lumber Co. win.
http://www.suburbanchicagonews.com/heraldnews/sports/1684478,4_2_JO25_COMPETITIVE_S1-090725.article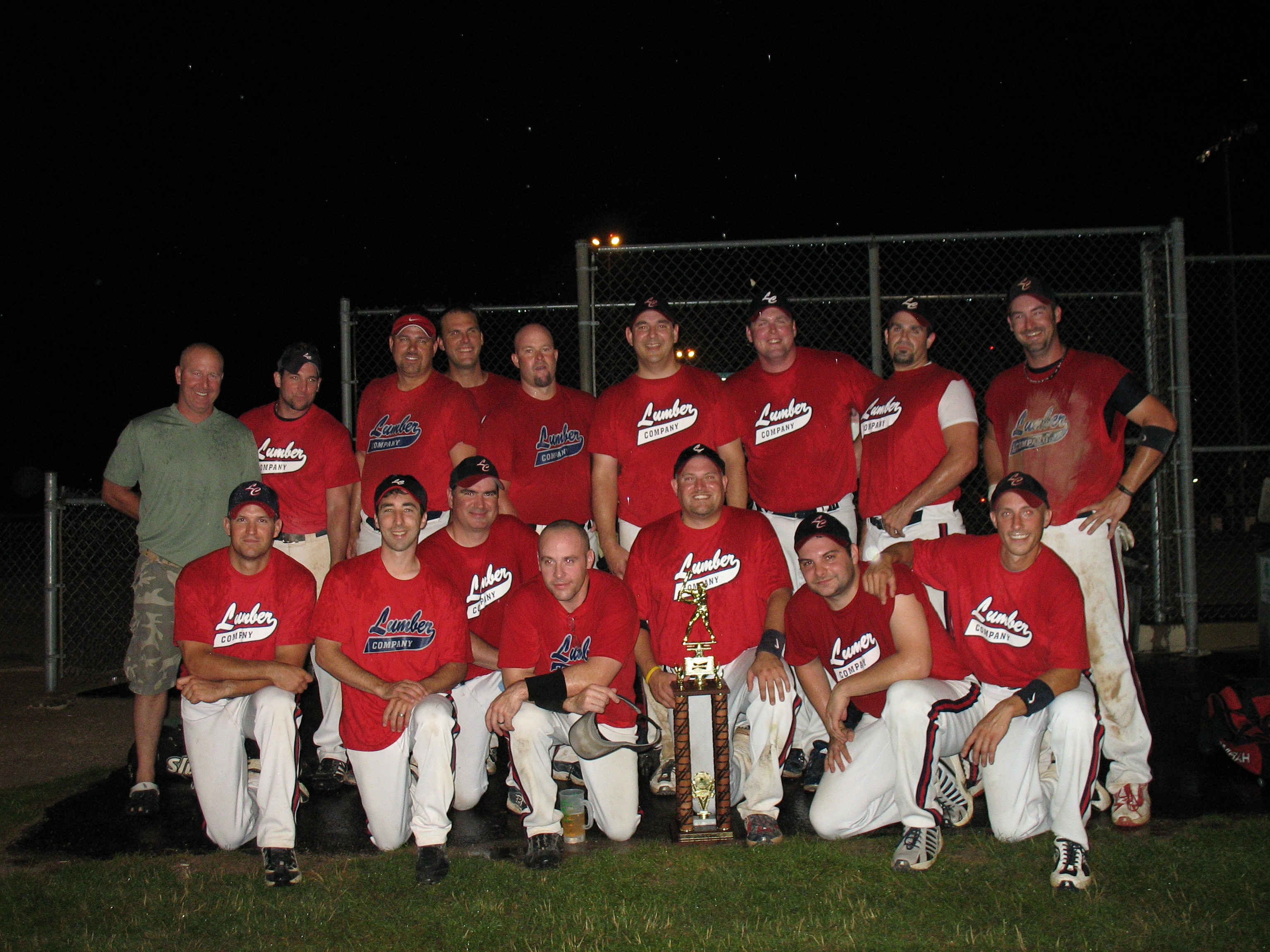 Comments
There are no comments for this announcement.