Announcement
Lumber Co. Finishes 2nd in NSA "D" Super State
More editing options
Lumber Company took 2nd place in the IL NSA "D" Super State Tournament held on Saturday, August 11th in Kankakee, IL. In route to their 2nd place finish the Lumber Co. finished the tournament with a record of 4-2. For their efforts the Lumber Company recieved $100 in travel money for the NSA "D" World Tournament. The scores of the Lumber Co. games were as follows
Game 1: Lumber Co. 21, High Rollers 2

Game 2: Lumber Co. 11, Hell Yeah 5

Game 3: Team Boombah 15, Lumber Co. 14

Game 4: Lumber Co. 16, Hell Yeah 13

Game 5: Lumber Co. 14, Team Boombah 2

Game 6: Team Boombah 10, Lumber Co. 6
Leading the LoCo offense all tournament were M.Staab, .750; M.Narducci, .737; B.Munday, .667; K.Quinn, .667; R.Wilda, .652; M.Blackburn, .636; D.Prasczewicz, .632; T.Giese, .579; M.Wallace, .556 and J.Filas, .500.
Lumber Co.'s All Tournament Team Members were as follows.
Matt Narducci, Defensive MVP
Matt Staab
Bob Munday
Dave Prasczewicz
Tony Giese
Lumber Co.'s next game is on Tuesday, August 14th at 8:30pm on field #3 against Ken's/WOW in JPD league play.
**click on this articles headline to view the entire tournament's results.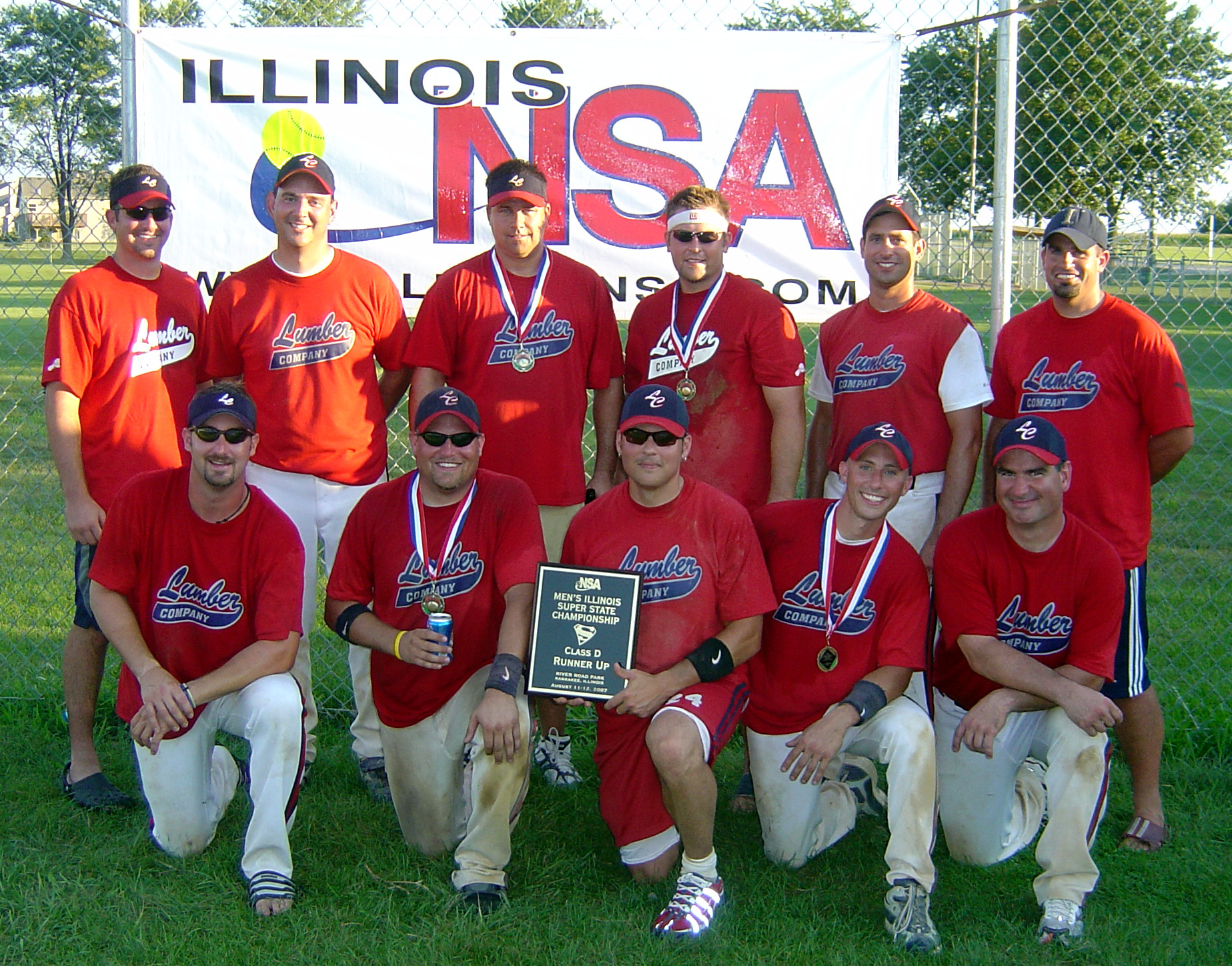 Comments
There are no comments for this announcement.