Announcement
Congratulations to Angie Chronis 2009's Miss Hockey!
Posted by
Paul Gard
on Feb 24 2010 at 04:00PM PST
More editing options
Angie Chronis of Ann Arbor is holding the Miss Hockey 2009 trophy with her Dad/Coach Steve Chronis and Head Coach Lonnie Grantham behind her. Congratulations Angie on a great season! For 2010 she is playing for Lake Forest College who just finished in First Place (first time in school history) in the NCHA Division! Must be because of the strong Freshman class!!! http://www.lakeforest.edu/foresters/whockey/~index.htm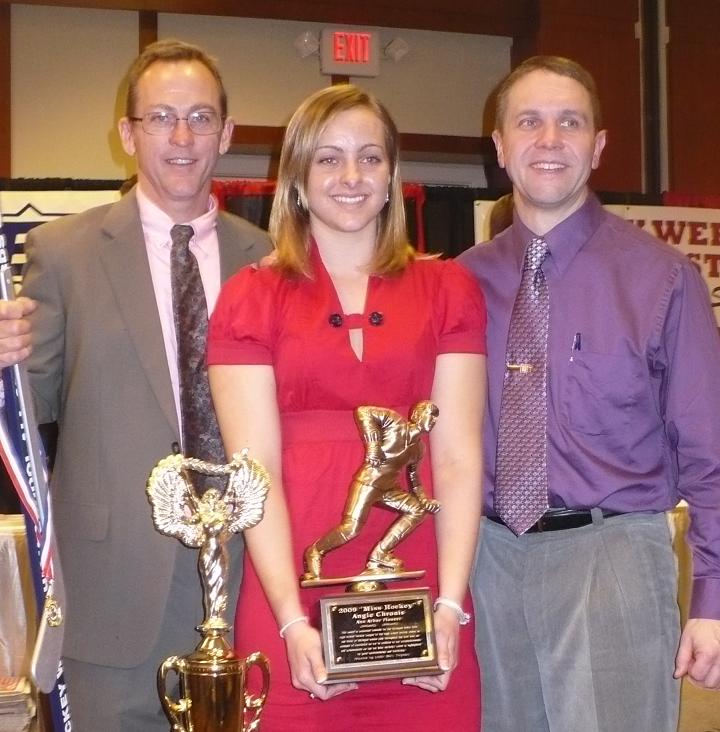 Comments
There are no comments for this announcement.