Posted by Lisa Mirabito at Jun 2, 2006 5:00PM PDT
( 0 Comments )
Show your support of SFSC! Club members may order a fitted jacket with the SFSC logo on the back. Click on the link below and you will be sent to Jammin', where you will be able to order your jacket.
http://order.jammin.com/skaneateles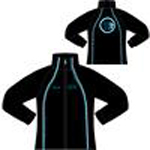 Posted by Lisa Mirabito at May 18, 2006 5:00PM PDT
( 0 Comments )
The Skaneateles Figure Skating Club is a 501c3 charitable organization and contributions made to our organization are tax deductible as allowed by law.
The Skaneateles Figure Skating Club (SFSC) has been a member of US Figure Skating since 1970. The SFSC follows the US Figure Skating Basic Skills Program for group lessons. The purpose of this program is to take a skater from the very beginning stages of skating to the point where they are capable of participating in higher level US Figure Skating tests and competition programs recognized nationwide.

The SFSC supports the instruction of higher level US Figure Skating tests and competitive programs by offering ice time for practice and private instruction in Freeskate, Moves in the Field, Ice Dancing and Synchronized Team Skating. Club members may choose to compete with skaters from other clubs at our annual competitions and/or other US Figure Skating sanctioned club competitions. Skaters may also choose to test with our club and/or at other US Figure Skating sanctioned test sessions.
Our club members come from not only Skaneateles, but also Auburn, Elbridge, Camillus, Marcellus, and the surrounding Syracuse areas. The SFSC continues to grow and change to meet the ever-changing needs of its membership. The club also continuously supports the improvement of rink facilities as an ongoing project.
The SFSC is governed by a Board of Directors, in accordance with US Figure Skating rules and regulations. Board meetings are held monthly and are open to all members. Because the club is a not-for-profit, tax exempt organization, it depends heavily on volunteers to make it work and keep costs affordable.
Members skate year round at the Duke Schneider Arena, located inside the Skaneateles YMCA and Community Center on State St., and hosts its competitions and ice show in the WG Allyn Arena. SFSC also presents special events each year, including test sessions, competitions in December and April, and Ice Dreams, our annual ice show held in the spring for all of our members, as a way to promote participation for all of our members and their families.
SFSC offers membership year-round to skaters of all ages and abilities. There are multiple skating "seasons" within our calendar year:
• Fall session begins in September and runs through December
• Winter session begins in January and concludes with the SFSC Annual Ice Show, Ice Dreams.
• Spring session includes the months of April through June.
• Summer session includes the months of July and August.
Sessions are purchased separately. All US Figure Skating members are welcome to participate in any of our sessions. You may download all the forms necessary to register for the appropriate session by clicking on "Forms" and going to the "Registration Forms" link.

SFSC offers various membership levels that can be found on this site. For more information, and answers to questions concerning SFSC membership, please contact our Membership Chair.

PROGRAMS OFFERED
US Figure Skating instruction has been designed to create the highest degree of interest and enthusiasm possible in all disciplines of skating for all ages. Lessons are offered in the following disciplines:

• Freeskate: This is the practice of moves such as jumps, spins footwork and spirals. Freeskate is the showcase of a skater's artistry as well as their athletic and technical ability. Skaters will often practice moves to music in the form of a program.

• Moves in the Field: These elements teach balance and control, as well as edges and form, while using power and speed.

• Ice Dance: Dance music is provided on all Junior Member sessions for the practice of compulsory dances. There are currently 33 set pattem dances organized into levels of difficulty and recognized by US Figure Skating. Skaters practice each dance as individuals and with a dance partner.

• Synchronized Team Skating: This team event has as the objective the ability for the team to skate as a unit, not drawing attention to any one skater, demonstrating unison and artistry while performing complex moves to music. The Bluewater Blades teams represent the Skaneateles FSC in competitions along the East Coast and nationwide.
• Group lessons: Group lessons are now operated by the Skaneateles YMCA & Community Center and are 20 minutes long. Skaters are evaluated at designated times; if skills have been obtained for a level, the skater is moved to higher level lessons. Additional time during each skating session is provided for individual practice. Group lesson skaters who join the Skaneateles FSC may also arrange for private lessons with members of the SFSC staff during these sessions.
Lesson Objectives:
1. Provide an enjoyable and safe skating experience
2. Develop enjoyable social relationships through group instruction
3. Teach correct technique of basic elements
4. Develop a finer degree of coordination and balance
5. Provide incentive rewards
6. Promote physical fitness

Other special events offered:
• Annual Ice Show: Each year, SFSC hosts an ice show, Ice Dreams (generally late March or early April). The show gives our skaters an opportunity to show off their progress over the past season. In addition, the show is a fund raising event for the club and promotes figure skating in general to the public.
• US Figure Skating Test Sessions: SFSC offers US Figure Skating-sanctioned test sessions throughout the year. Higher level skaters are invited to present their skills in front of a panel of US Figure Skating judges for evaluation and movement to higher competitive classifications.

• US Figure Skating sanctioned Competitons: Since 1990, SFSC has hosted the Skaneateles Invitational, its annual competition. Offering competitive events for levels from beginner to advanced in most disciplines of skating, this event is generally held the first week in December. In April, SFSC also hosts a Basic Skills competition as a way of introducing the newest skaters to competition. These are fun-filled events and a great way to set goals for the skating season.