Announcement
Spikes 9U Claim First Place at the BPA Summer Slam in Owensboro, KY. !!!
More editing options
The 9U Southern Indiana Spikes won the 2nd Annual BPA Summer Slam baseball Tournament at Jack C. Fisher Park in Owensboro, Ky June 9 thru 11th. They were undefeated in the tournament. So far this year the 9U Spikes have competed in six tournaments and have either won or placed second in five of them. This year they have traveled to Cincinnati Ohio, Murray and Owensboro Kentucky.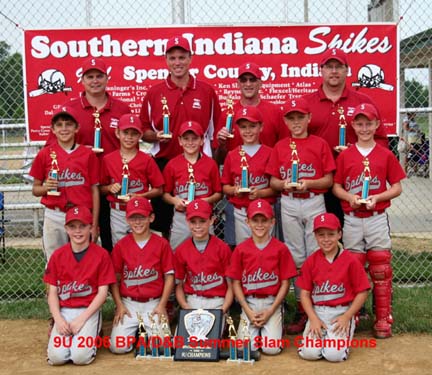 Comments
There are no comments for this announcement.