Announcement
9U 's Finish Runner-up in Mid - May Classic held in Cincy!
More editing options
On May 13th and 14th the 9U Spikes participated in the 4th Annual Mid -May Classic NIT USSSA baseball tourney in Cincinnati, Ohio. On Saturday, the Spikes defeated the Grove City Vipers by a score of 15-0. Later that same day they competed against the Hall Hornets from FT. Wright KY. The team played a very good, well rounded game and defeating them by a score of 10-0. On Sunday, the weather was not as favorable and in a cold rain, the 9U's where defeated by the Liking County Magic in a 9 inning marathon by a score of 5-4. The format of this tournament was a pure round robin format so this record gave the Spikes 9U team their second runner up finish in four tournaments.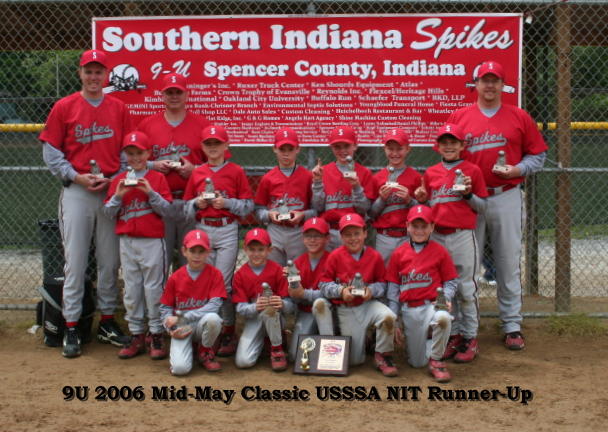 Comments
There are no comments for this announcement.