Announcement
WELCOME TO THE SAINTS WEBSITE
More editing options
Members of the Scottish Junior Football Association

Welcome to the Banchory St.Ternan FC web pages. We hope you enjoy the web site which will be regularly updated with all that is going on at Milton Park.
Banchory St.Ternan FC play in the North Regional Junior Football Association PMAC Superleague. The town of Banchory is situated in the heart of Royal Deeside 18 miles west of Aberdeen. The club's ground is Milton Park which is located about 2 miles east of Banchory. If you wish to contact the club e-mail at: bstternan@btinternet.com

Brief History
Banchory St.Ternan is the result of an amalgamation of two of the local Banchory Amateur clubs, Banchory Amateurs and St.Ternan Amateurs in 1992. After remaining in the Aberdeenshire Amateur League for one season the club made a successful application to join the Scottish Junior Football Association to play in the North Regional Junior Football Association (East Section) in 1993.
The Club play their home games at Milton Park, Crathes, about 2 miles outside Banchory towards Aberdeen. The pitch at Crathes was created in 1983 and was first used in August 1984. Over the years, the club have steadily invested in improving the Milton Park facility. Starting off with one pitch and a portable changing facility, we now have two full sized pitches, training areas with floodlights, and modern pavilion.


The Logo

The bell is the historic St.Ternan bell which was reportedly taken across from Ireland by the now Patron Saint of Banchory, "St.Ternan". The horn is the Horn of Leys which is part of the Burnett of Leys coat of arms. The Milton Park ground is leased from the Leys Estate.

Honours
Morrison Trophy Winners : Seasons 1994/95, 1995/96, 2004/05, 2005/06
North Region Division 1 Champions : 2007/08

Honorary Life Members
DREW ROBERTSON
ROD DALLAS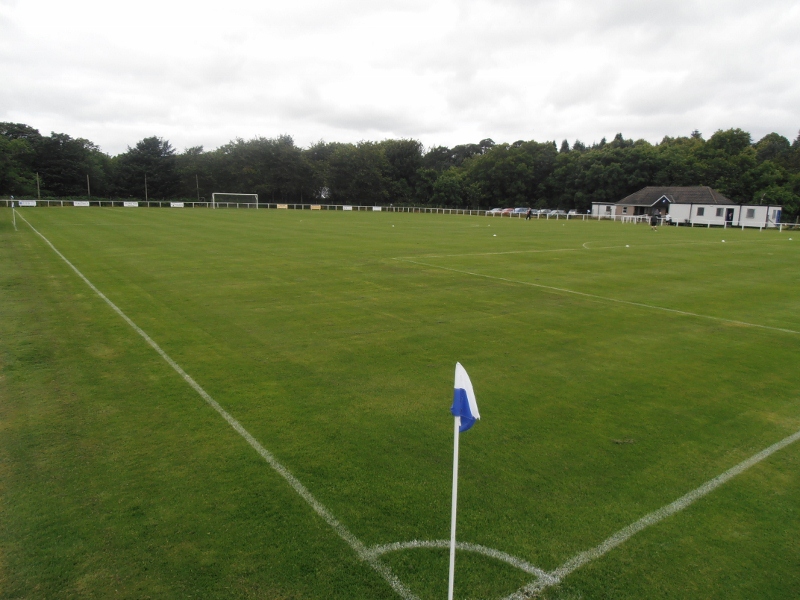 Comments
There are no comments for this announcement.