Lumber Company went 2-2 in the 2009 NSA "D" State Tournament good for a 7th place finish. The Lumber Company games were as follows.
Game 1: Swing Kings 10, Lumber Co. 9
Game 2: Lumber Co. 19, Capital Punishment 9
Game 3: Lumber Co. 14, Pub II 10
Gmar 4: Shockers 24, Lumber Co. 20
Leading the LoCo offense over the weekend were T.Giese, .727, 1 HR; K.Nahs, .667; A.Blazekovich, .667; R.Wilda, .636, 2 HRs; M.Narduci, .571; T.Matichak, .571; B.Strum, .562, 1 HR; M.Wallace, .538; M.Staab, .500; B.Munday, .500 and J.Behun, .500.
Lumber Co. next game is in Joliet City tournament play on Monday, July 20th at 6:45pm against Jameson's.
Lumber Company Softball would like to thank those of you who came out and supported or donated to our summer party/fundraiser this past weekend. Thanks Again!!
Lumber Company Softball will be hosting their 2nd Annual Summer Party/Fundraiser at McBrody's Bar & Grill on Saturday, July 11th out on the patio. The fundraiser will begin at 7:30pm. The deal will include 4 hours of booze and appetizers for $25 per person.
Other higlights will include a 50/50 raffle, raffles for various tickets, gift certificates and other items, as well as a bean bag tournament. We hope to see you out for a night of summer fun that will also be helping support Lumber Company Softball. If interested, please feel free to reach out to any Lumber Company softball player.
McBrody's is located at 73 W. Jefferson Street in Joliet, IL 60432.
Please feel free to print out the flier below with all the party details.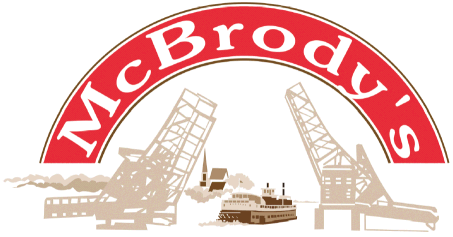 Lumber Company went 2-2 in this past weekend's USSSA "D" NIT. Game results are below.
Game 1: VIP Softball 16, Lumber Co. 6
Game 2: Lumber Co. 13, Band of Brutha's 1
Game 3: Lumber Co. 7, Gametime Buzz 0
Game 4: Amish Mafia 15, Lumber Co. 2
Lumber Company's next game is their JPD league opener on Tuesday, May 5th at 8:30pm on field #5 against Clayton's Tap. The Lumber Co.'s next tournament is the NSA "D" Early Bird World Series Qualifier on the weekend of May 16th and 17th in Kankakee, IL.
**click on this article's headline to view the entire tournament's results.
Pictures from the Lumber Co. vs. VIP game can be viewed by clicking the link below, they are courtesy of Piehouse.
Lumber Company's 2009 tentative tournament schedule will be as follows. Obviously it is early and some of this may be subject to change with some additions, deletions, etc. April 25th & 26th - USSSA "D" NIT - Joliet, IL (2-2) May 16th & 17th - NSA "D" Early Bird World Series Qualifier - Kankakee, IL (0-2) July 18th & 19th - NSA "D" State - Kankakee, IL (2-2) July 20th - 25th - Joliet City Tournament - Joliet, IL (1st Place, 5-1) August 1st & 2nd - USSSA "D" Qualifer - Joliet, IL (2-2) August 15th & 16th - USSSA "D" State - Rockford, IL (0-2)