Announcement
Meet and Greet Former New York Met Player Art Shamsky - 1/22/12
More editing options
Forest Hills Jewish Center Men's Club is proud to be a sponsor of a Meet and Greet Former New York Met Player Art Shamsky speaking about baseball in Israel as well as the 69 Champion New York Mets.
In addition to meeting Art Shamsky, we are raffling off fabulous sports memorabilia such as: 4 tickets to a Met's game, donated by part owner Saul Katz, four ticket to a Nets Basketball game, tickets to a Red Bulls game for the Soccer fan.
In addition an autograph Ron Guidry baseball, Bernie Williams baseball, 2 Giants Football, Devils hockey Puck, baseballs, books, posters and A "69 New York Met's Jersey." We are including a ballpark type luncheon and your picture with Art and his autograph.
Join the FHJC Men's Club as we get ready for spring training.
Baseball at FHJC, Championship Football what a sports day!!!
click here to --> download flyer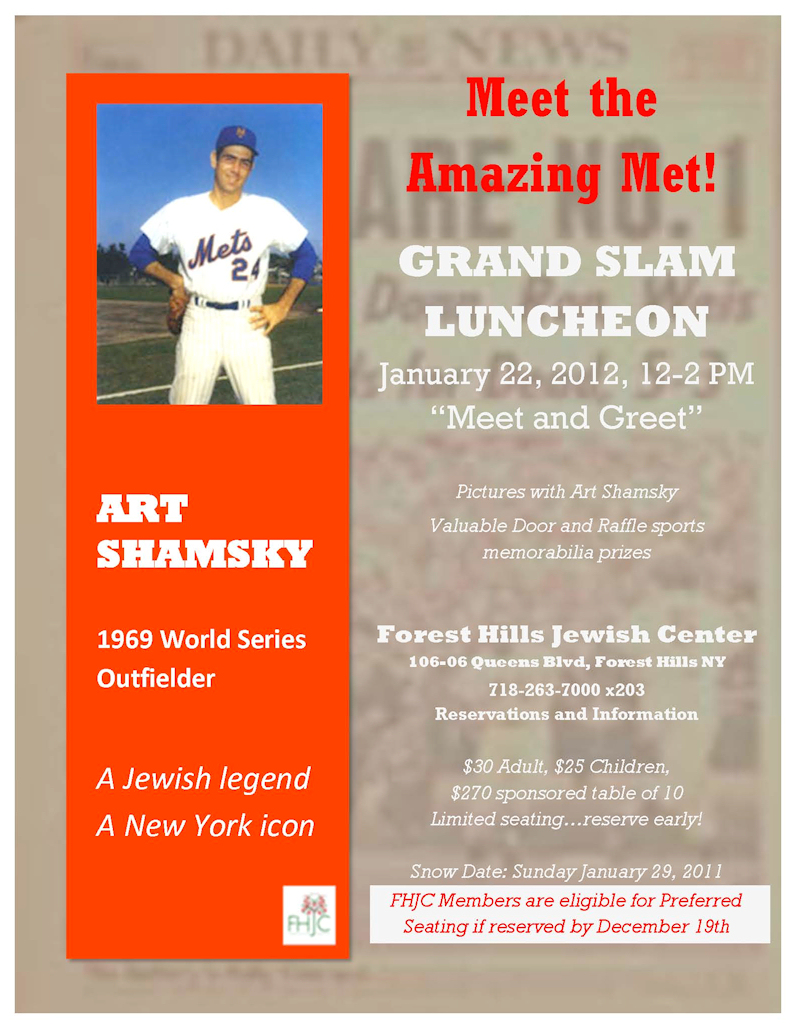 Comments
There are no comments for this announcement.
COMMUNITY REMEMBERS TEPPER - FIELD DAY