The 2001 JV Coach's Award went to Lindsey Mercer, for her Pride, Effort, Dedication, and Positive Football Attitude displayed at practices and games in 2001.
This was Lindsey's third season in the program. She played Flag in 1999 and JV the last 2 seasons, she was the first girl to play tackle for the Jags, and Kayla Mason joined her as the second in 2001. Lindsay played Quarterback in Flag, got time at QB as the back up quarterback as a JV player and got in on 1 series as QB when she moved up to Varsity.
Congratulations Lindsey you earned it and we are proud of you!
The 2004 Coach's Award was given to Brian Livingstone. Brian anchored the Offensive line the last couple years and finished his 3rd season with the JV Jags. We look forward to Brian moving to Varsity next season and helping the Varsity line the same way he has with the JV.
His pride, effort, dedication, and positive football attitude at both practice and games has made Brian and team leader and deserving of this award. Congratulations Brian!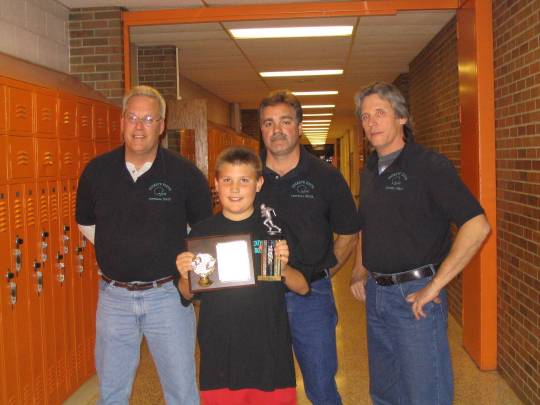 The 2005 Jaguars Football Banquet was held at the Copper Top Resturant at Cherokee Hills Golf Course. It was served buffet style and all the parents, coaches, players and cheerleaders had a good time as we celebrated the 10th anniversary of the Jaguars in Buckeye Youth Football. This year's squad was coached by Head Coach Tim Roskey and Assistant Coaches Joe Spence, Jerome Tinney and Dan Whitmer. The Jags had another good season on the field. The Coaches Award for 2005 went to Anthony Kisiday.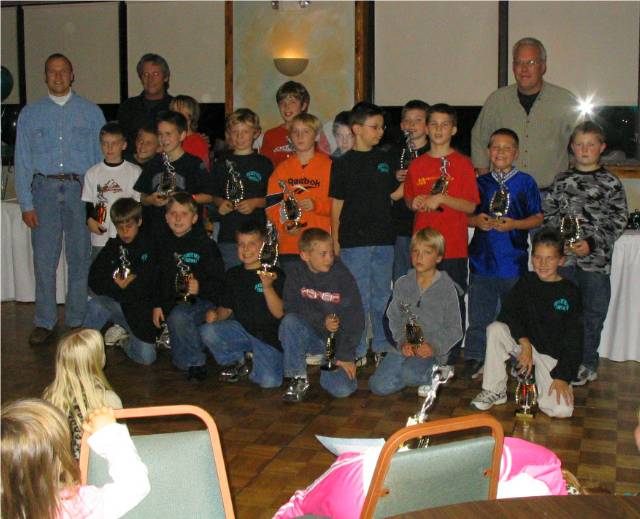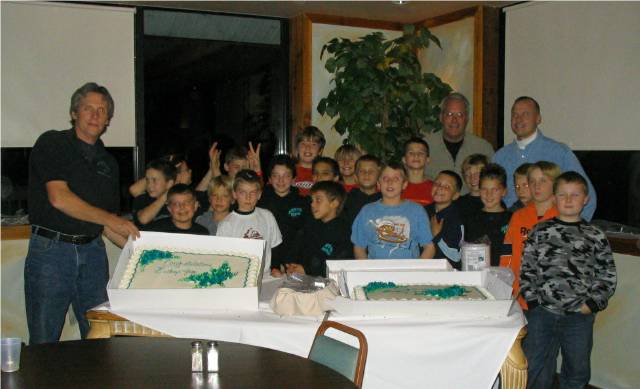 The JV Jaguars got to play one quarter before the Championship game on Saturday. They then stayed around and watched the Varsity defend their title. Above they pose with the Championship Trophy, something they all hope to be able to obtain as they progress up to the Varsity team.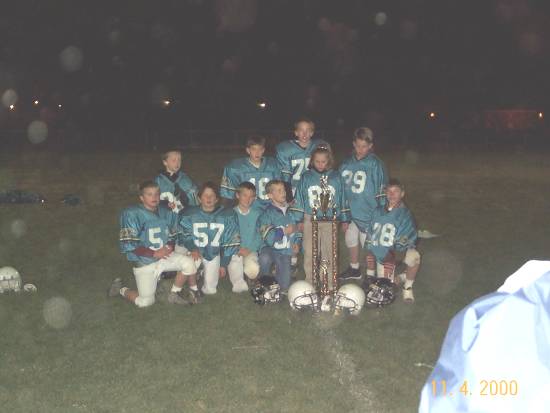 The 2000 Jaguars JV Coaching Staff takes a break during the marathon scrimmages at Edwards Field in August.