Announcement
<center>2012 Coach's Award</center>
Posted by
Dave Rea
on Nov 21 2012 at 04:00PM PST
More editing options
The 2012 Coach's Award was given to Freddy Wright at the Jags banquet on November 20th. Freddy is a fourth year player. He played Pee Wee in 2009 and 2010 and JV the last 2 seasons.
His pride, effort, dedication, and positive football attitude at both practice and games has made him a team leader and deserving of this award. Congratulations to Freddy, we are pround of you!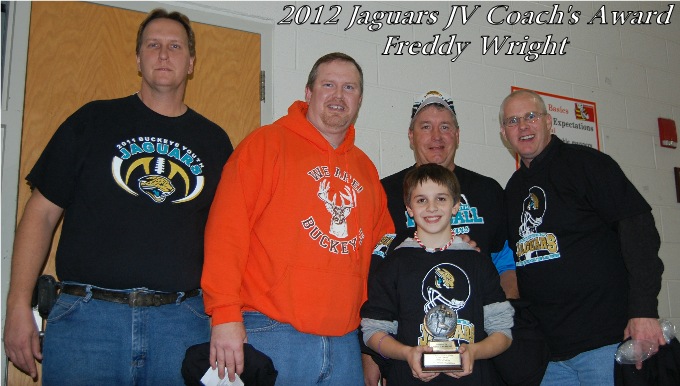 Comments
There are no comments for this announcement.