Announcement
Welcome to the Grand Haven Young Bucs 14U baseball web site
More editing options
Welcome to the Grand Haven Young Bucs Baseball 14U online home! West Michigan is our home as most of our players live in the Grand Haven and Spring Lake, MI area. We play in tournaments and also in the GRABL League (Grand Rapids Area Baseball League). We created this site to give our players, families, and friends a place to come and learn about our baseball team. You can meet our players, coaches, and see our upcoming schedule. you can see our tournament and league results as well. Finally, this site gives our families a central place for team information. Feel free to surf the site and get to know us! We're happy you came to visit.
We want to congtratulate the following players for joining the 2017 14U Grand Haven Bucs team.
Parker Behm, Grant Ellis, Dayton Holmes, Parker Jacobson, Amery Johnson, Dalton Lammers, Mik Masko, Stephen Ready, Aaron Sander, LJ Sandoval, Carson Sandwick, and Tanner Williams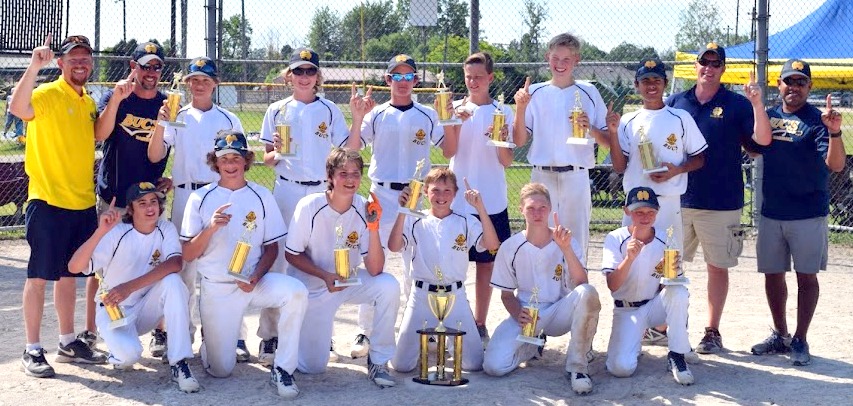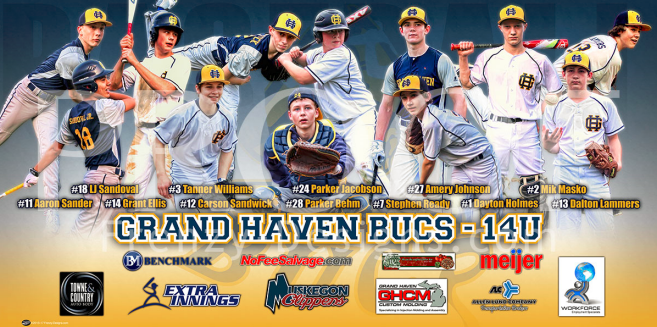 Comments
There are no comments for this announcement.