Below is the USA Hockey Consent to Treat/Medical History Form. This completed form is a requirement of USA/MN Hockey. If you have not done so already, please complete and return this form to the Crookston Parks & Recreation office, or drop off at the CSC office before Friday, November 15th.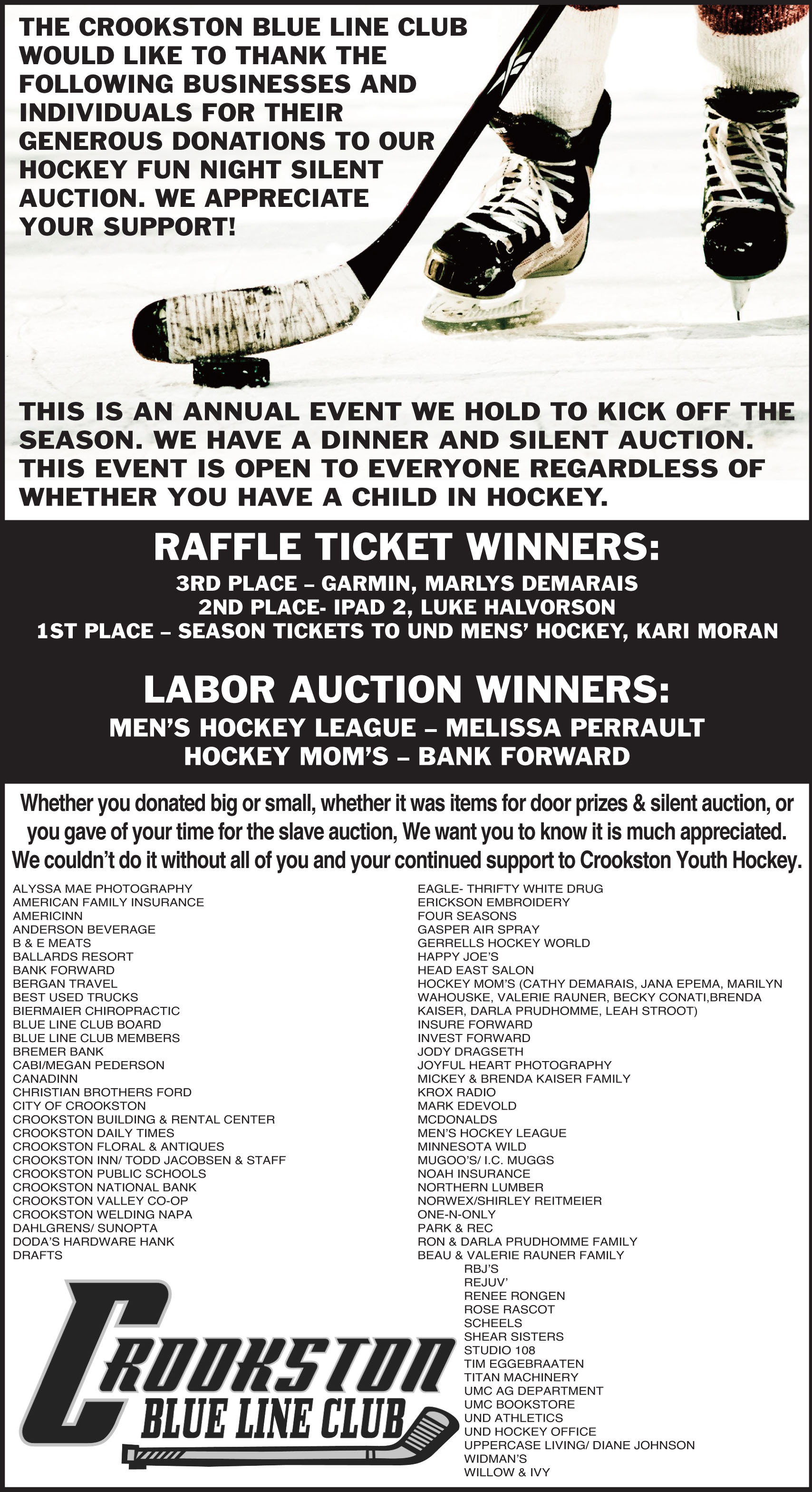 "TO SUPPORT THE OPPORTUNITY FOR ALL YOUTH
TO PARTICIPATE AND PLAY THE GAME OF HOCKEY"
Hockey registration will be on Tuesday, September 17th and Wednesday, September 18th from 5-7pm at the Crookston Sports Center.
Please remember that you will need to register with BOTH the Blue Line Club and the Park and Rec Dept. This applies to ALL levels (Bantam, PeeWee, Squirt, Peanut, Dynamite, Termite, 8U, 10U, 12U & 14U).