Announcement
WELCOME FRIENDS!!
More editing options
2019
SPRINGBREAK
BASKETBALL CLINIC
APRIL 23-25,2019
AT HICKORY HIGH SCHOOL
9AM-12NOON
BOYS/GIRLS AGES 5 TO 14
$50
ANDY POPLIN BASKETBALL SCHOOL.COM
May your troubles be less, your blessings more, and may nothing but happiness, come through your door. "Life without God is like an unsharpened pencil - it has no point."
(704) 425-7896
coachpop@charter.net
BASKETBALL IS MY PLATFORM
I WANT TO IMPACT YOUR LIFE
I WANT YOU TO GIVE ME YOUR HEART
BECAUSE I'M GONNA GIVE YOU MINE
NOT A SOCIAL OPPORTUNITY
BUT A JOURNEY TO EXCELLENCE
TODAY IS NOT ANYTHING
TODAY IS EVERYTHING
EACH OF OUR CAMPS AND CLINICS WILL OFFER A SHORT TIME OF INSPIRATIONAL MESSAGES THAT ARE AIMED AT SHARING GODS GAMEPLAN FOR YOUR YOUNG PLAYER. PLEASE ALLOW OUR SCHOOL TO USE BASKETBALL AS A VEHICLE TO DELIVER MOTIVATIONAL MESSAGES TO INSPIRE YOUNG PEOPLE TO REACH THEIR POTENTIAL AS A PLAYER AND MORE IMPORTANTLY AS A PERSON.
EACH OF US HAS A FIRE IN OUR HEARTS FOR SOMETHING,
OUR MISSION IS TO FIND IT!
KEEP IT LIT!
AND LET IT GROW
TRAIN UP A CHILD IN THE WAY HE SHOULD GO
EVEN WHEN HE IS OLD HE WILL NOT DEPART FROM IT
PROVERBS 22:6
ANDY POPLIN
BASKETBALL SCHOOL
SKILL IS THE DIVIDER!!!
THIS SCHOOL IS DEDICATED TO TEACHING YOUNG PLAYERS TO MASTER THE FUNDAMENTALS OF BASKETBALL AND TO AQUIRE THE SKILL TO BECOME A COMPLETE PLAYER!!!
THE SCHOOL SPECIALIZES IN FUNDAMENTAL
INDIVIDUAL SKILL DEVELOPMENT AND IS
FOR BOYS OR GIRLS
OF ALL SKILL LEVELS AND POSITIONS!
THROUGH YEARS OF COACHING I HAVE
DEVELOPED MY OWN UNIQUE STYLE OF
MIXING HARDWORK WITH HAVING FUN!
IT IS THE SCHOOLS MISSION TO CREATE
FUNDAMENTALLY STRONG PLAYERS
AS WELL AS MENTOR GOOD CHARACTER
AND MORAL PRINCIPLES BY SOLID TEACHING
AND POSTIVE COACHING!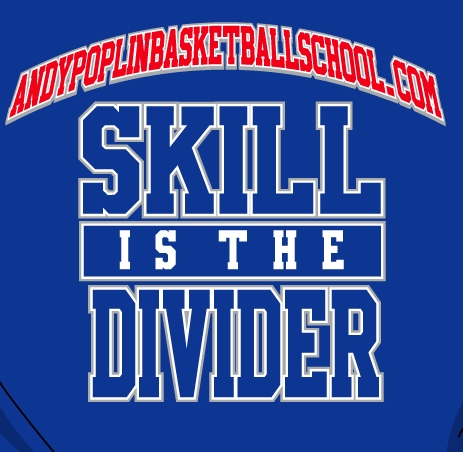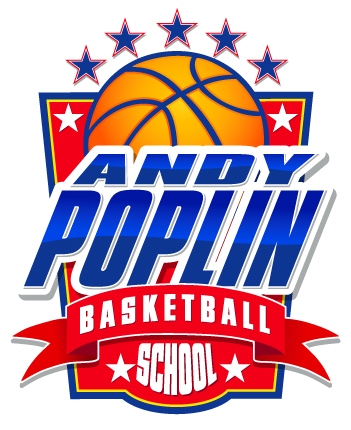 Comments
There are no comments for this announcement.