Announcement
More editing options
Forbes Next Level Baseball Academy
lanextlevel@gmail.com
Pre-register: lanextlevel@gmail.com
2021 98 Palms Blvd units 107 and 108 (behind Target and Hobby Lobby)
(formerly Louisiana Next Level Baseball Academy - Denham Springs, LA 70706)
SUMMER CAMP week of June 10, 2019
Monday through Friday 8am to 12pm $250
Fundamentals: hitting, throwing and fielding. Ages 6 - 12 years. Lots of work - lots of fun!
Daily indoor baseball games!!!
Flyer in Handout Section. Register now - space is limited.
HITTING CLASS:
Tuesdays and Wednesdays
(March 25, 2019 through May 30, 2019)
530pm to 630pm - walk-in price $30
Private lessons available by appointment only - call 225-603-6937.
Gift certificates are available.
Upcoming 6-week sessions:
March 25, 2019
May 6, 2019 (4-week session)
Registration form in Handouts Section
La Next Level Baseball Academy
37200 LA Hwy 16
Denham Springs, LA 70706-0391


Phone: (225) 664-3303
1 Reviews
Write a Review
Best advantage your kid can have for advancing his game
04/26/2008 Posted by 4loveofthegame
After reviewing LA Next Level, it is clear that this is far and away the best instructional and developmental institution your child could attend if he is serious about advancing his game. From the drills to the mentorship, this organization goes the extra mile to ensure that your child is taught the right way. Extra care is given to ensure that your child gains the knowledge needed to prevent injury and achieve an advantage over the competition. If you are serious about giving your child this advantage - Next Level is the place for you!
Pros: instruction, ability to play in many tournaments.
Pitching / Throwing training at Next Level Baseball Academy will incorporate the use of the following:
Medicine Balls (6 lb, 8 lb, 10 lb, 14 lb, and 18 lb)

Advanced Tubing Program

Weighted Balls (4oz., 5oz., 7oz., 14oz., 21oz., and 2 lb.)

Core Strength and Conditioning Program

Incline/Decline Board

Baseball Specific Functional Strength Exercises

Stalker Radar Gun

Arm Care Program

Dynamic Warm Up & Stretching Program

Conditioning: Strength, Agility and Power Program
Instruction will focus on the organization, connection, and speed of body movements that occur in a healthy and efficient throwing delivery. Throwing components such as intent, sync, momentum, tempo, rhythm, posture, efficiency, arm interaction, pelvic loading, and scapular movements will be introduced. Velocity and command will be emphasized. Weight training for pitchers is NOT body building! It is not usually the pitcher's large muscles that break down. Injury usually occurs in the smaller muscles and connective tissue of the shoulder; therefore, Next Level training is considered to be more functional fitness training. The number one objective at Next Level Baseball Academy is to enhance performance and decrease the risk of injury. Students should attend at least twice (2) per week. Lesson - 90 minutes
Hitting Program: (Rotational) Instruction will focus on the fundamental aspects of body movement for the elite level swing. We incorporate a combination of hitting tee, soft-toss, and live pitching in order to develop the best hitters possible. We also train using many, many other drills and tools. Conditioning is minimal with this program. There are 8 lanes available for hitting at Next Level Baseball Academy. Students should attend at least twice (2) per week. Lesson - 60 minutes
Conditioning: Agility and Power Program ALL SPORTS! The number one objective of our Conditioning Program is to enhance a player's functional strength, explosive power, quickness, and their overall 'agility' to play the game of baseball. We teach fundamental athletic movements and basic quickness mechanics. Includes proper dynamic warm up and stretching with introduction to full body conditioning via integrated movements. (Included in the Pitching Program) $25/lesson or $200/12 lessons Lesson - 45 minutes
Visit Handouts Section for registration form.
6-Week Session Costs: (Payable at beginning of session) Check or Cash
Private Lessons Available @ $60/hour
$250 - 2 Hitting classes per week - 6 weeks
Times: Hitting Lessons
Tuesdays and Wednesdays: 5:30pm to 6:30pm
Times: Pitching/Throwing Lessons

By appointment
CONGRATULATIONS!!!
Next Level Baseball Academy
College Signees:
Cody Hall
Southern University - Pro Signee - San Fransisco Giants!
Preston Guillory - Texas Christian University!
Mac Sceroler - Southeastern Louisiana University!
The goal of Next Level Baseball is to communicate a love for the game of baseball through physical and mental strength and conditioning. Conditioning workouts are quick, spirited, and integrated into teaching the skills of the game. Success on the field is a result of preparation and commitment. It requires hard work, dedication, and most of all, training with the proper instruction.

NLB, along with some major league teams and numerous college teams, uses the "The Combat Pitcher" program and the "Athletic Pitcher Program" designed by Ron Wolforth at Pitching Central in Houston, Texas. www.texasbaseballranch.com/ & www.http://www.combatpitching.com/
Coach Forbes attends the "Ultimate Pitching Coaches Boot Camp" http://www.pitchingcentral.com/coachesbootcampdec08.html every year in Houston, Texas and has personally trained with renowned Pitching coach Ron Wolforth of the CAN-AM Sports Academy in Houston Texas. NLB has adopted the training concepts developed and taught in Wolforth's "Athletic Pitcher Program".This is a very comprehensive pre-season, during season, and off-season conditioning program that takes the pitcher through a very structured series of total body strength and conditioning exercises. The program makes extensive use of resistance tubing, medicine balls, incline and decline balance boards, retrograde running, flat ground throwing, and bull pen work. The end goal of this program is to develop a pitcher with more strength, power, flexibility and dynamic balance. We believe that these attributes will result in better control, increased velocity and much fewer arm problems.

http://www.baseballnews.com/features/weighted_ball_training.htm

Owner:

Will Forbes, Former LSU Pitcher - Drafted by San Diego Padres
We are located at

2021 98 Palms Blvd in Destin, FL
For immediate assistance, please call 225-603-6937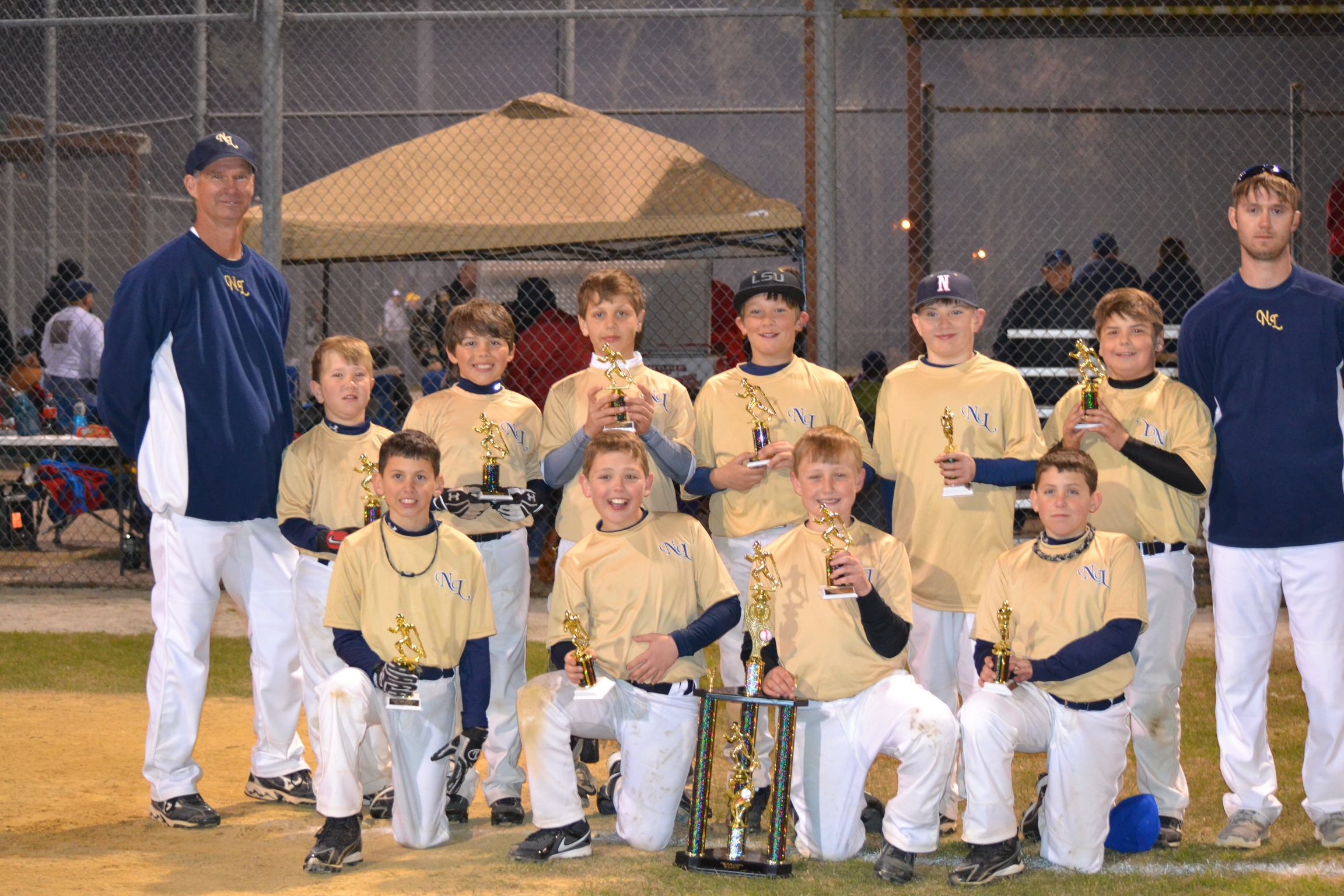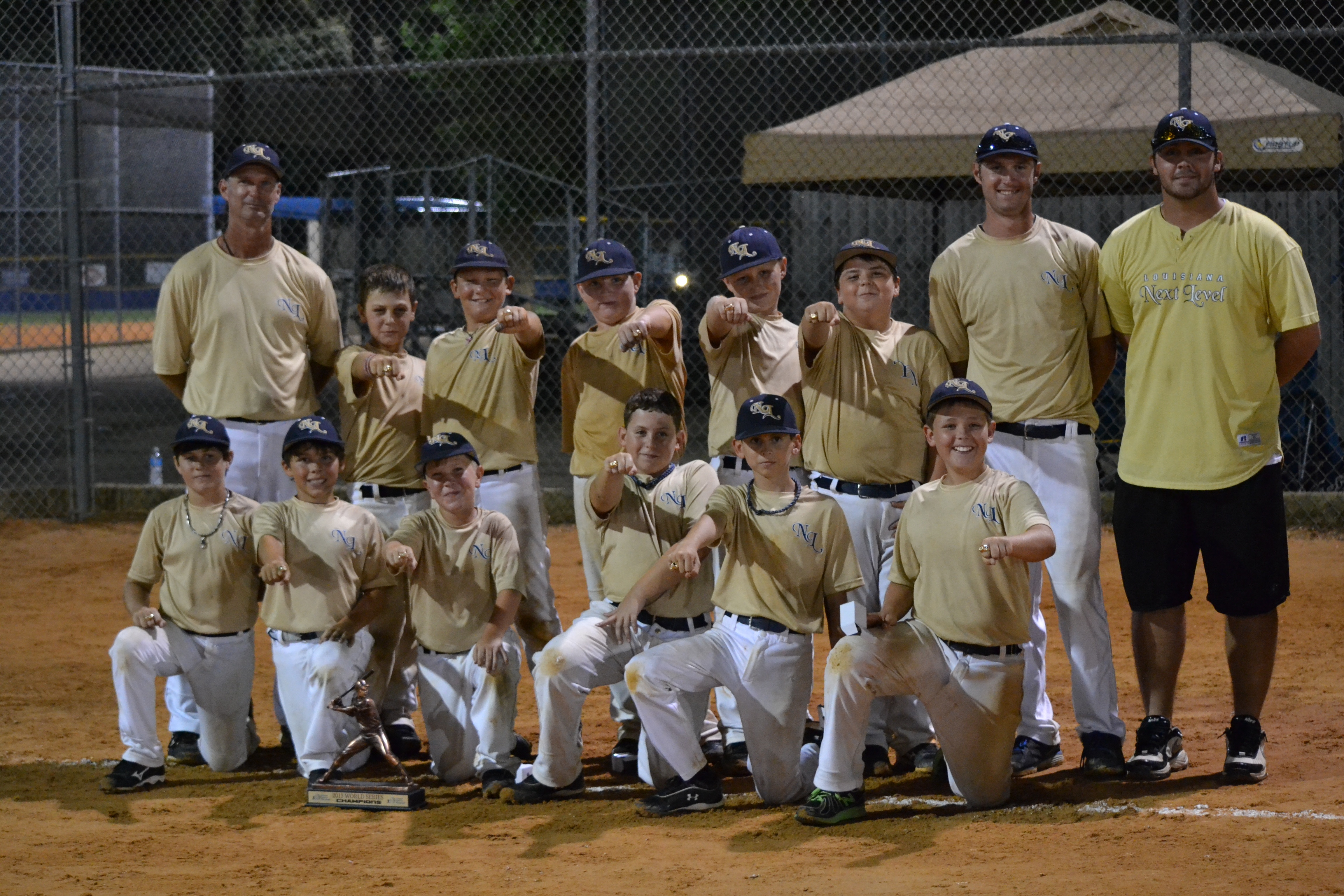 Comments
There are no comments for this announcement.