Announcement
Spikes 9U have a great overall Memorial Weekend Tournament!!!
More editing options
The 9-U Spikes played a great tournament at Jack C. Fisher Park in Owensboro Kentucky over the Memorial Day weekend. They finished with a record of 4 - 2, and finished runner -up to the Evansville Spikes. Friday was a very late night, with a scheduled start time of 9:30 PM. The Spikes defeated the Shakamak Larkers by a score of 12 - 1 and walked off of the field at 11:45 PM. With that victory the next game was Saturday at 4:00 PM against the Evansville Spikes. Coming up just a little short in that game we were defeated by a score of 9 - 3. This placed the 9-U's in the losers bracket with a long way to battle back to the Championship game. The Spikes then went on a hitting tirade that lasted the for the next three games. The first stop was a 8:00 AM game with the Christian County Bat Cats beating them 14 - 4. Then defeating the Bear Cat Nationals 20 - 6 and the Miken Elite 21 - 10. This placed the 9 - U,s in a very familiar spot, Championship game. With the heat of the day and playing three straight games the Spikes ran out of gas and were defeated 8 - 3 by the Evansville Spikes. The 9 - U's pitched 7 different pitchers and scored a total of 73 runs for the tournament. A very impressive weekend by the 9U Southern Indiana Spikes.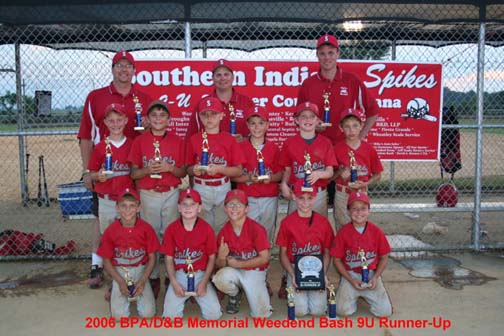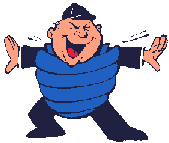 Comments
There are no comments for this announcement.