Announcement
News from the Wickford Juniors Fall Baseball Coaching Staff
More editing options
Tonight, Wickford Juniors lost on 8 innings in the Juniors Finals vs East Greenwich. Game was at EWG. EG was up 4-1, but Wickford scored 3 in top of 7th... we took lead in top of 8th, but EG scored 2 runs in bottom of 8th with 2 outs. We got a wicked cool 2nd-place trophy! Wickford had won 5 consecutive must-win games going into this game tonight.
The team photo with the kids facing the camera includes the 13 kids and 2 coaches on our team... third From the left, the kids are: - Sean Cheney. - Noah Silverman. - Andy Bard. - Holden Streich. - Henry Hersum. - Jack Bellemore. - Liam Dowden. - Shamus Culhane. - Jacob Faulise. - Danny McNeil. - Sean Hodgson. - Head Coach Neil Streich. - Noah Eustis. - Jackson Caldarone. - Assistant Coach Norm Bellemore. - Assistant Coach Alan Silverman took photo and is not pictured. It was a very very fun season.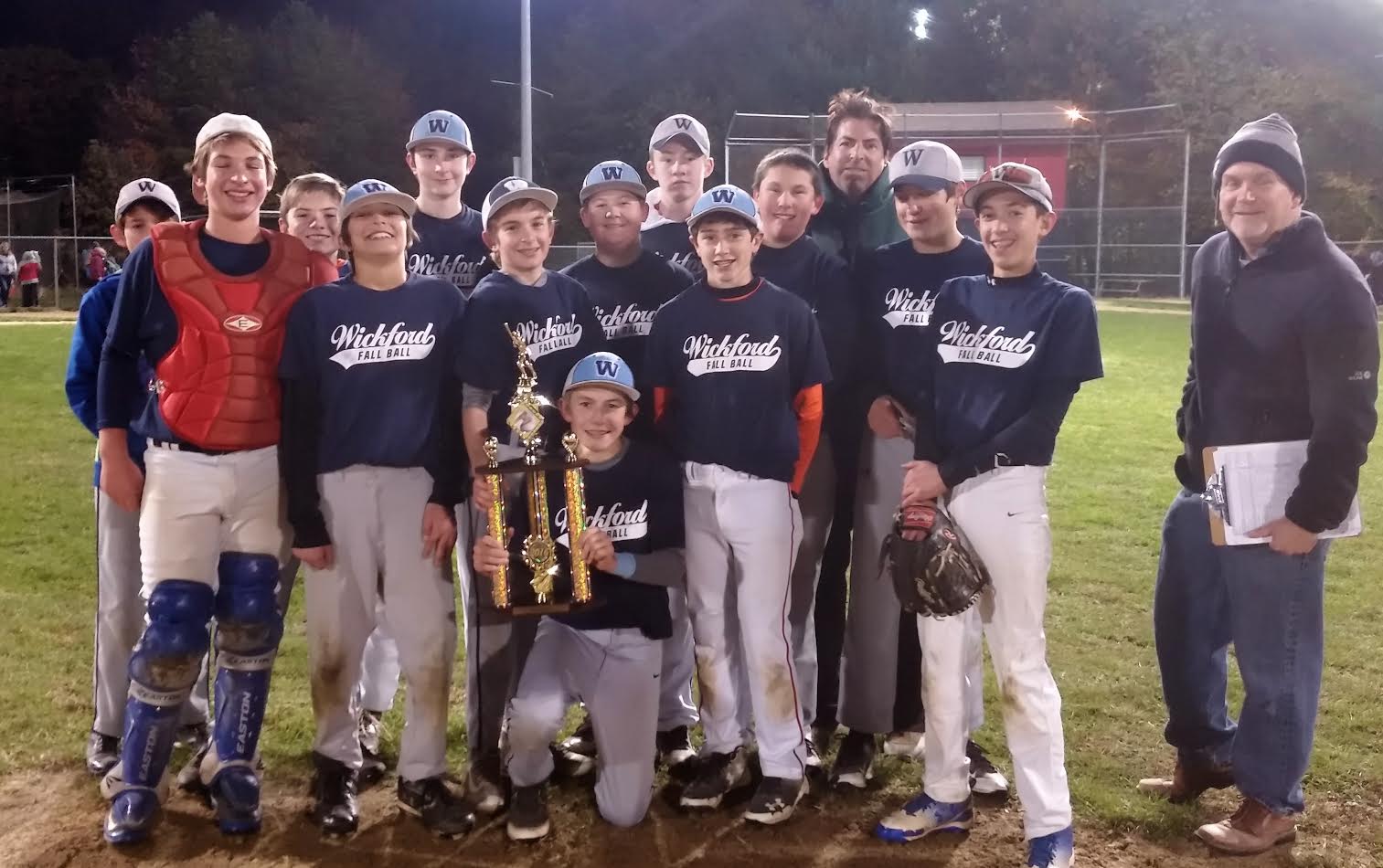 Comments
There are no comments for this announcement.