Final Day for Registration
Sunday, November 5, 2017
Season November - March
Fee: $235.00
Mandatory evaluations
PS 101
2 Russell Place
Forest Hills Gardens, NY 11375
14/15 years old 9:30am
16/17 years old 11:00am
It is with deep regret and much sadness that we inform the FHYAA community of the passing of Carl Bobick.
Carl passed away early this morning after a long and courageous battle with cancer. Carl was involved with the FHYAA and it's affiliated sports for over 25 years. Carl's greatest passion was seeing young children enter our program and watching them grow and improve their skills until they aged out as teenagers and young adults.
Carl will be greatly missed. The FHYAA extends our condolences to his entire family.
Larry Berkowitz
Executive Director
Forest Hills Youth Athletic Assoc.
Forest Hills Youth Baseball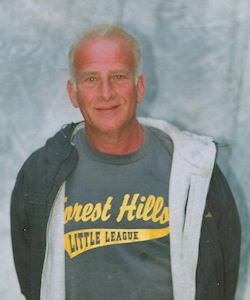 Jr Varsity / Varsity Evaluations
Saturday, October 29
9:30 am - Jr Varsity 14/15 yr old
11:00 am - Varsity 16/17 yr old
at PS 113 Glendale, 78-23 87TH STREET, Glendale, NY 11385
Sunday, October 30
9:30 am - Jr Varsity-14/15 yr old
11:00 am - Varsity 16/17 yr old
at PS 101 Forest Hills Gardens, 2 Russel Place, Forest Hills, NY 11375
ALL GAMES at the following locations have been CANCELED for this weekend (1/23 & 1/24):

Redeemer Lutheran School
Halsey JHS (Boys & Girls Gyms)

PS/IS 113
PS 101
Freshmen Playoffs start Thursday Jan. 28th. Schedules will be updated by Thursday.
Sorry for the late notice and any inconvenience this may have caused.