Announcement
SKLL Baseball Player Evaluations on Saturday March 11th
Posted by
Catherine White
on Feb 14 2017 at 04:00PM PST in 2019 Spring Season
More editing options
Please carefully read the following information regarding the upcoming Majors and Minors Baseball Player Evaluations. Someone will contact you with a specific time.
South Kingstown Little League Evaluations for baseball players ages 8 and up will be held on Saturday, March 11th from 9:00 -3:00 pm at the URI Batting Barn- 1 Keaney Road Kingston, RI 02881. The evaluation process takes about half an hour.
***Please arrive 15 minutes before your scheduled time to check in and receive your instructions.***
Evaluations will be held for the following divisions and age groups:
Major League Division: Evaluations only for those who did NOT play Majors in Spring 2016
12 year olds - Mandatory for this age group starting at 9:30 am
11 & 10 year olds - Starting at 10:00 am until 12:00 noon
Eligible players who do not attend Majors evaluations will not be eligible for the Major League draft.
Also, please be aware that the registration deadline for Majors is March 10th. Any player who is not registered by that date cannot play in Majors. If you have not yet registered, you must do so online at skll.org prior to March 4th.
Minors Division: Evaluations for all Minors players
All 10 & 11 year olds - Mandatory for this age group starting at 12:15 pm
8 & 9 year olds- starting at 1:00 pm until 3:00 pm
MAKE UP EVALUATIONS will be held on Monday March 13 at 6:00 pm at the same location.
SOFTBALL PLAYER EVALUATION WILL OCCUR ON MARCH 25 FROM NOON UNTIL 3PM AT THE BROADROCK SCHOOL GYM. PLEASE LOOK FOR THE NOTICE.
---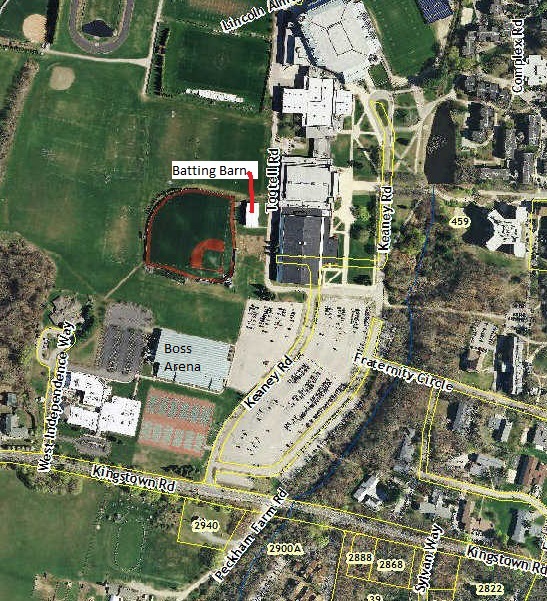 Comments
There are no comments for this announcement.