Our Varsity team has made the CIF Division 4 Semi Finals. They will play Summit of Fontana at Summit on Tuesday, May 14th at 3:15 pm. Please come out and support these boys! They have worked hard all season to get here! We hope to see as many of our fans as possible. The last few home games have seen outstanding support from the fans! Thank you all for your support!
Home of Kennedy Baseball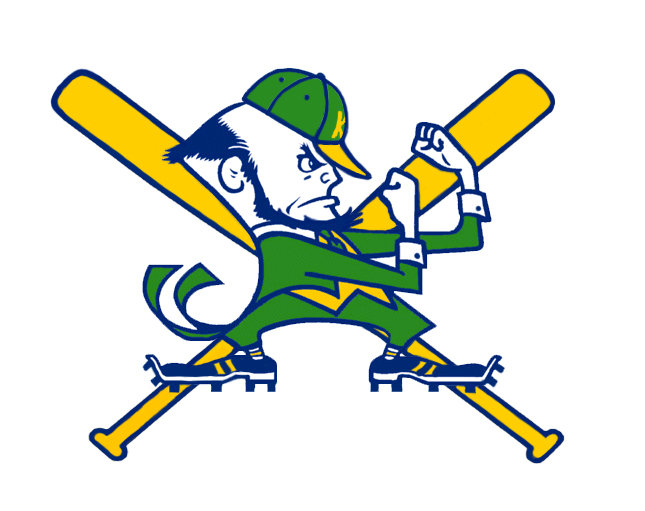 Our coaches are dedicated to building a dynamic program that consists of local baseball players who are willing to go the extra mile, giving every ounce of hard work and sweat they have. Young men with integrity and good grades who love and respect the game of baseball and know what an honor it is to put on a Kennedy IRISH Jersey. Kennedy Baseball knows what it takes to be the best, make a difference and will always fight till the last out.
GO IRISH!
Have any questions or concerns,
email us!
Check us out on Social Media
Facebook: JFK HS Baseball
Instagram: Jfkbaseballboosters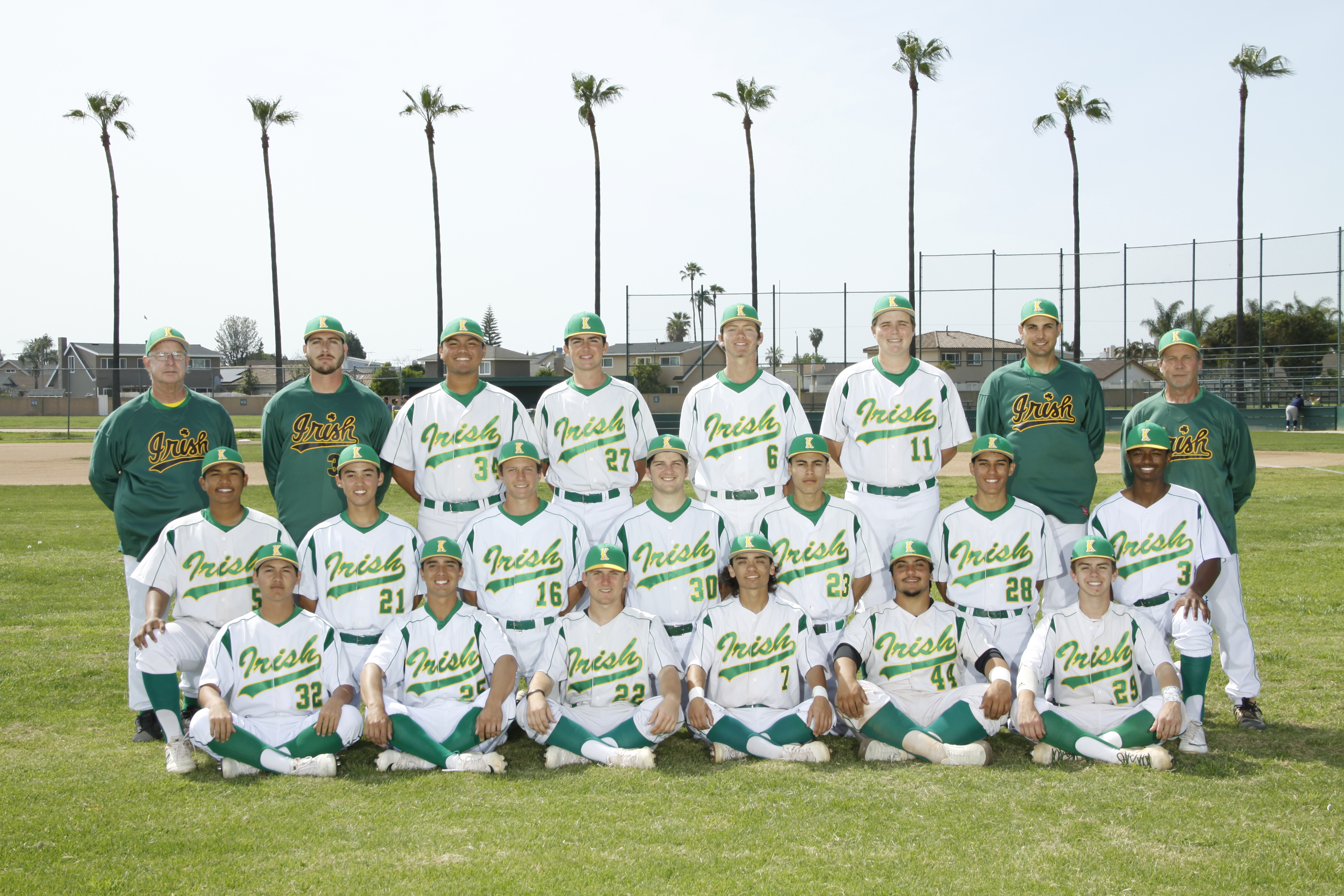 Tom Monahan Head Coach
Coach Monahan graduated from Gordon Tech High School in Chicago, Illinois in 1975. He was the starting center fielder for Gordon Tech's 1974 and 1975 Chicago Catholic League and Chicago City Championship teams. He graduated from Northeastern Illinois University. He has been the head coach of the SoCal Stars Connie Mack (18u) team since 1998. He coached at Western High School from 2015 to 2017. Coach Monahan has a wife (Linda) and 4 sons: Matthew, Kevin, Steven and Tommy. This is Coach Monahan's 2nd year as head coach at Kennedy High School.
Isaiah Terrazas Varsity Assistant Coach
This is Coach Terrazas' 2nd year at Kennedy. He graduated from Cypress High School in 2012 where he made All League his senior season. He played baseball at Golden West College from 2012 to 2015. During the summer of 2015 he played in the Alaskan Baseball League for the Matsu Miners. He played 2 sesaons at Concordia University in Irvine where he won numerous Pac West pitching honors including All Pac West his senior season. Coach Terrazas studied Sports Science in college. He has coached 12 to 14u travel ball teams for 2 years as well as training athletes from high school to college level.
Tom Daly Varsity Assistant Coach
Coach Daly comes to Kennedy after 3 years as the Varsity Head Coach at South El Monte High School and 25 years as a teacher. While teaching, he also coached Frosh, JV and Varsity. In 2007, as an Assistant Varsity Coach, he was on staff of the CIF Division II Championship team claimed by the players of Vista Murrieta High School. Coach Daly has a grad degree from the University of Notre Dame, the "other" home of the Fighting Irish.
John Cross Varsity Assistant Coach
Coach Cross is a 2002 Kennedy Alumni. He played shortstop for the 2000 Empire League Champion Fighting Irish and was named 2nd Team Empire League as a catcher his senior year. Coach Cross converted to a pitcher in college and played at Long Beach City College earning 1st Team All South Coast Conference in 2003, then transferred to Cal Poly Pomona earning 2nd Team All CCAA honors in 2005. Coach Cross earned his Bacherlor's Degree in Communication and now works as a Registered Nurse in a local area Emergency Room. Last year, Coach Cross assisted Coach Vasquez and Coach Aiau with the Irish Freshman team. John has known Coach Monahan and family since the late 1990's playing travel ball. John is married to his wife Cintia of 8 years.
Kevin Peoples Head Coach - JV
Coach Peoples is a Kennedy Alumni. This is Coach Peoples' fifth year coaching on the Fighting Irish staff. He attended Baccone University to play baseball after graduating from Kennedy. Coach Peoples played baseball all four years at Kennedy High. He was also a member of the 2007 CIF Championship Football Team.
Alex Vasquez Assistant Coach - JV
Coach Vasquez is a 2001 Kennedy Alumni. He played baseball all four years at Kennedy. This is his 3rd year coaching at Kennedy, having been the head Frosh coach the previous 2 years. Coach Vasquez returned this year to assist Coach Peoples with the JV team. When not working or coaching, Coach Vasquez likes to travel.
Rob Caternolo Head Coach - Frosh
Coach Caternolo is in his first year with Kennedy Baseball. He has 10+ years of coaching experience coming from Cypress Pony. Coach Rob has a wife (Mary), 2 daughters (Katelyn & Haylee) and 2 sons (James and Henry).
Keith Forsythe Assistant Coach - Frosh
This is Coach Forsythe's first year as a coach at Kennedy High School. He attended Kennedy from 1998 to 2002. While playing baseball at Kennedy, he was the Designated Hitter and back up infielder. As an adult, he played in some independent adult leagues as a pitcher, first and third baseman. Coach Forsythe loves the game of baseball and enjoys coaching the boys and seeing them succeed in trying and implementing what he and the other coaches have taught them.
Summer Camp 2019 will be held from June 10-13 and June 17-20 (2 weeks, Monday-Thursday) from 12:30 to 3:00 at the Kennedy Varsity Baseball Field for all incoming Freshmen.
Register by May 25th by sending an email to jfkhsbaseballboosters@gmail.com with the player's name, parent's name, email and phone #.  Also indicate T-shirt size (Youth or Adult S, M, L or XL) and Hat size (S/M or L/XL).
Cost is $200 per player for the 2 weeks and includes a camp t-shirt and hat.
Payment can be made by check and mailed to Kennedy Baseball Boosters at PO Box 5096, Cerritos, CA 90703.  Make Checks out to Kennedy Baseball Boosters, Inc.  Or you can by via Venmo to @Tammy-Beckler.  Mandatory Physicals must be done after May 9th.  Visit www.kennedyhigh.org Athletics' Page for the Physical form and the emergency contact form listed under Eligibility Documents.
Questions, email us at jfkhsbaseballboosters@gmail.com