Below is a sampling of some of the many items available to bid on during SKIV's Silent Auction to be held during the Knight of Competition.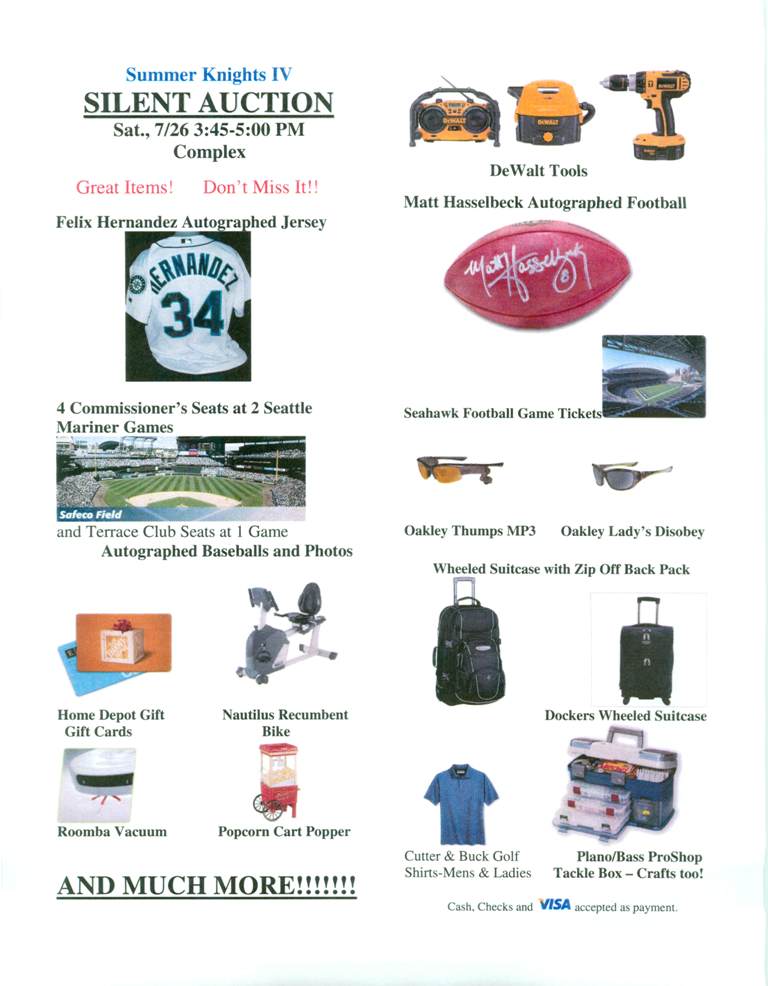 On Saturday, July 26, SKIV will host our annual Knight of Competition. This will take place at the FWNLL Complex begninning at 2:30 and continue on a staggered schedule through 6:00PM. Please see the information below for complete details, rules and registration.
SKIV Knight of Competition Coaches Letter - This is a letter explaining the Knight of Competition and how to get your team signed up to participate.
SKIV Knight of Competition Rules - This document details each skills event and the rules.
SKIV Knight of Competition Sign-Up Sheet - Use this sheet to list your players under the event(s) that they will be participating in. This sheet will need to be turned to the "Site Director" at your first game of the tournament as indicated in the "Coaches Letter".
This has always been a fun and well attended event for the Summer Knights tournaments. Parking will be limited, so we encourage you to carpool and arrive as early as possible!
Open the "handouts" below for information regarding the 2008 Summer Knights IV Tournament.