If you need to leave a message of interest to AAU Girls' Basketball programs or just to let us know you were here Add to this message/guestbook we are keeping!
Hey kids! Do you want the inside scoop on your favorite basketball teams? Join the Little Danes Club! The Little Danes Club is the official fan club for all Great Danes fans ages 12 and under. Annual membership fee is only $10 per child
Last year, a 3-18 season wasn't what first-year head coach Kelly Thompson had in mind for the Russell Sage College women's basketball team. "No coach or player likes to lose 18 games in a season, but last year we were very focused on establishing a good foundation for building a strong program. I think we were successful in doing that, and I believe we will take a step in the right direction this year," said Thompson.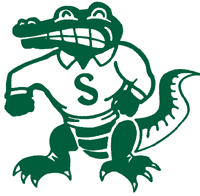 John Greene is entering his third season overseeing the Rensselaer Women's Basketball Program. Posting his second straight 18 win season, Greene's 2002-2003 team completed the season with an 18-10 overall record and post season appearances in the Upstate Collegiate Athletic Association (UCAA) and Eastern Collegiate Athletic Conference (ECAC) tournaments.
Little Saints is an organization for young fans who wish to support Siena basketball teams through the season. The Little Saints Club is sponsored by Siena Athletics and Saints fans from ages 5 to 14 are encouraged to join!