Early Spring 2011 Registration Dates ($25 Discount)
Tuesday 11/16/2010 6:00pm-9:00pm
Saturday 11/20/2010 9:00am-1:00pm
Wednesday 12/1/2010 6:00pm-9:00pm
Saturday 12/4/2010 9:00am-1:00pm
Saturday 12/11/2010 9:00am-1:00pm
Saturday 12/18/2010 9:00am-1:00pm
Regular Spring 2011 Registration Dates
Tuesday 1/11/2011 6:00pm-9:00pm
Saturday 1/15/2011 9:00am-1:00pm
Monday 1/24/2011 6:00pm-9:00pm
Saturday 2/26/2011 9:00am-1:00pm
The TRLL Baseball complex is located on 181 Mapletree Road in Toms River, NJ 08753 between Old Freehold Road and Hooper Avenue.
Note that there is also another sanctioned league in town known as Toms River EAST Little League (TRELL) located on Windsor Avenue.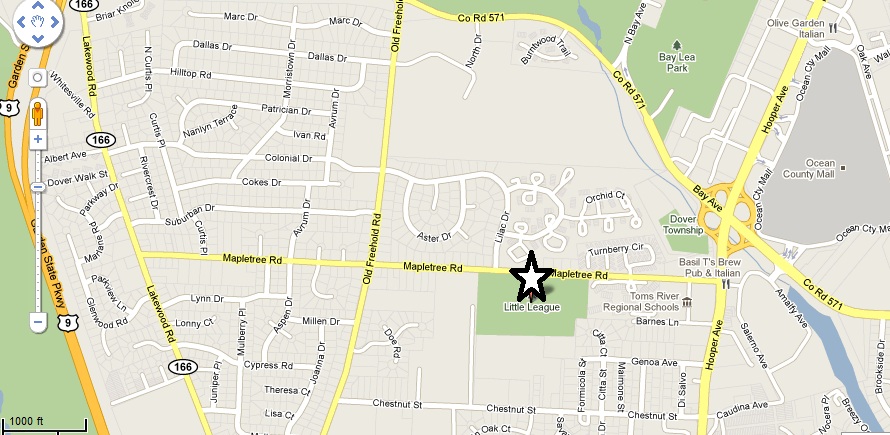 History of the Toms River Little League field names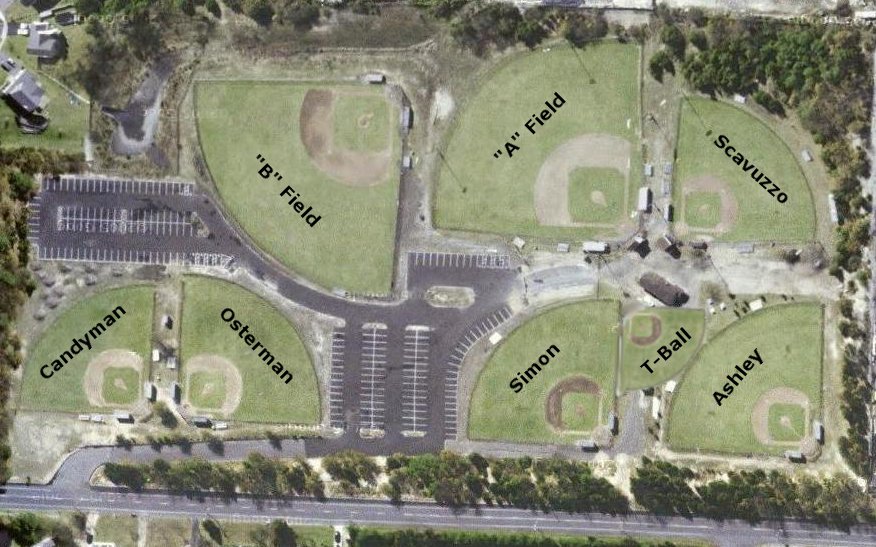 Founded in 1939, Little League Baseball, Incorporated is a non-profit organization whose mission is to "to promote, develop, supervise, and voluntarily assist in all lawful ways, the interest of those who will participate in Little League Baseball and Softball."

Through proper guidance and exemplary leadership, the Little League program assists youth in developing the qualities of citizenship, discipline, teamwork and physical well-being. By espousing the virtues of character, courage and loyalty, the Little League Baseball and Softball program is designed to develop superior citizens rather than superior athletes.

Founded over 50 years ago, Toms River Little League (TRLL) was established to bring this tremendous experience to the youth of Toms River, New Jersey. Operated by the league members and volunteers TRLL strives to enrich the lives of our players and their families by achieving the Little League mission.

Toms River Little League Complex
181 Mapletree Road
Toms River, NJ 08753

Mailing Address:
Toms River Little League
PO Box 1353
Toms River, NJ 08754
TRLL Baseball Residency: You can join TRLL if you reside or attend school in Toms River west of Hooper Avenue or, south of Route 37 as far east as Whittier Avenue near the Route 37 and Washington Street intersection.

Click Here for TRLL Board of Directors Information...