Welcome to the TDYF website
Early Bird Registration is open until May 31st!
For the 2018 season we will have tackle for grades 3/4th and 5/6th
We will also be offering flag for 1/2nd, 3/4th and also 5/6th.
Thanks to A Kidz Dental Zone for donating mouthguards again!
PO Box 101
The Dalles, OR 97058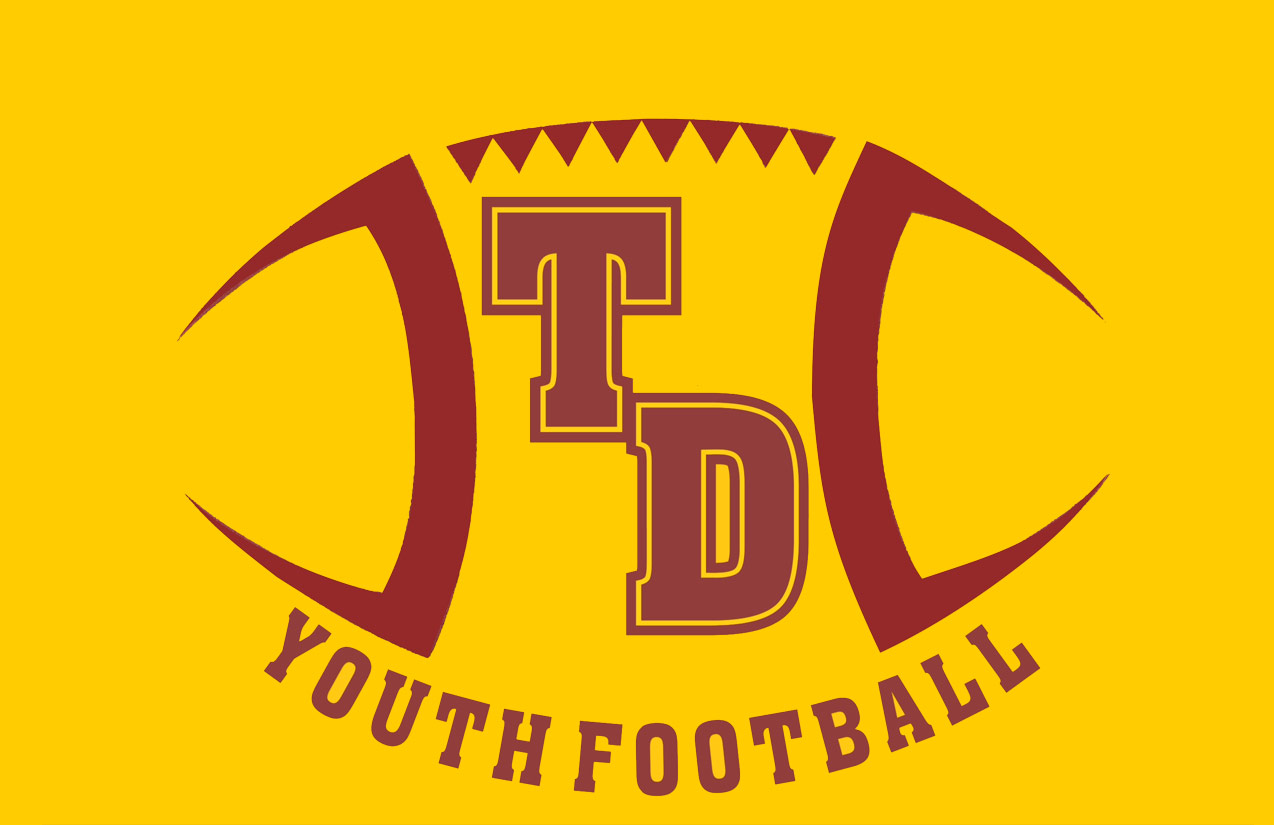 Greetings Football Families!
TDYF CONDITIONING CAMP We'll be holding TDYF Conditioning Camp (non-contact) Monday, August 3 through Friday, August 7 at St. Mary's Academy for kids participating in the tackle program. If your child is in the 3rd and 4th grade division, that camp will be taking place from 5 pm - 6 pm. If your child is in the 5th and 6th grade division that camp will be held from 6 pm - 7 pm. ALL participants of the tackle division are encouraged to attend all four days of camp. Shorts, t-shirt, cleats and plenty of water are recommended.
PAPERWORK If you registered Online, please bring a copy of your players Birth Certificate and Medical Insurance card. In addition, there are forms on our website 1) Player contract, 2) Parent/Guardian Contract, 3) Insurance Info/Waiver, 4) TDYF Web Photo Release, and 5) Parent/Player Concussion form that need to be completed and turned in Monday August 3th at Conditioning Camp. Players not having all paperwork turned in by Wednesday, August 5th will be unable to participate in practices with gear starting Monday, August 10th. There is an additional form this year required (Parent/Player concussion form)
TACKLE-PARENT MEETING There will be a parent meeting on Monday, August 3rd at 6pm at Saint Mary's Academy for ALL parents of kids participating in the tackle division. This meeting will take place in between the end of the 3/4 grade conditioning camp and the start of the 5/6 grade conditioning camp. It's STRONGLY encouraged that all parents attend.
GEAR FOR TACKLE BALL Friday August 7, after conditioning so 6:15 for 3/4 and 7:15 for 5/6. Fitting and gear sign-out will be at Quinton Street Ballpark. Heads will be measured for helmets, shoulders measured for pads and practice jersey and practice and game football pants will be checked out to families. Players need to be present to be fitted properly. Parents will need to sign the checkout form. These items are on "loan" to every tackle player and will need to be returned at "Gear Check-In Day". We are hoping to provide a mouth-guard to each player.
TACKLE PRACTICES Teams may begin practicing in gear (contact) the week of Monday, August 10th. Coaches will let you know ahead of time of practice dates, times and locations.
FLAG PRACTICES, GAMES AND GEAR Players will be assessed mid August. Practices for Flag participants will begin on/about August 17th, first games will be September 12th. More information regarding practice and games will be coming soon. Coaches will have jersey, flag and mouthpiece for participants.
TACKLE JAMBOREE AND GORGE LEAGUE GAMES The Jamboree will again be held here in The Dalles at Sid White Memorial Field (Wahtonka Campus) on Saturday, August 29th, times are still TBA. Gorge Youth League games will begin on Saturday, September 12th. The Gorge League Schedule will be made available online as soon as it's completed. Volunteers will be needed all day for the Jamboree, as well as at our home games.
INDIVIDUAL AND TEAM PHOTOS Provided by our friends at Shortt Photography are Thursday September 3rd at St. Mary's for ALL tackle and flag players. It is important the the entire team be on time and ready to go at the designated time and players have their packets completed with payment included so that we can keep on schedule. Coaches and players, please allow time to get game jerseys on. If you elect not to purchase individual photos, please have your player available for the Team photo. Tackle teams: plan on taking photos and practicing your full practice unless your coach says otherwise.
CONCESSIONS Please consider volunteering in the snack shack at Youth Football home dates 8/29, 9/12, 9/26, and 10/17 and TD High School home Friday nights 10/2, 10/16, and/or 10/30. Sign-ups will be coming your way soon.
BEVERAGE DONATIONS We will be accepting donations to help reduce the overhead costs of our home concessions. Get them to Lori, Tricia, or Katie at tackle practices and Jeremy Thompson at flag practices.
BURGER AND BALL BASH Our largest fundraiser is the Burger and Ball Bash (date TBD). Tackle and Flag families will be asked to pre-sell tickets to the BBB, as well as volunteer at this large community event. In addition, many of our Youth Football teams will play at half-time (the majority of BBB volunteers will be finished.) Playing Under the Lights at Riverhawk games always brings lots of excitement!
Thank You~ TDYF Board of Directors