District 18 Little League is saddened to announce the passing of former Dodger Pitcher and longtime friend of District 18, Bobby Castillo, at the age of 59.
Bobby Castillo, a member of the 1981 World Series championship team and the teammate credited with teaching Fernando Valenzuela a screwball, died on Monday after a battle with cancer. He was 59.
"I was very saddened to hear about Bobby's passing this morning," said Valenzuela. "He was a great teammate and friend. I'll always be grateful for his influence on my pitching. My thoughts and prayers go out to his family and friends."
Castillo, a Los Angeles native, pitched parts of nine seasons in the Major Leagues for the Dodgers and Twins. He was 38-40 with a 3.94 ERA, and in 1982 with Minnesota, he went 13-11 with a 3.66 ERA, pitching 218 2/3 innings and recording six complete games, including one shutout.
In recent years, Castillo was part of the Dodgers Alumni League community service team.
Castillo's death comes three weeks after the death of Bob Welch, Castillo's teammate on the 1981 club.
Castillo is survived by his mother, Nellie; his daughters, Mellanie and Sara; Sara's husband, Andrew Sanchez; his son, Robert III; his sister, Lorraine, and her husband, Peter Gonzalez. Castillo had three nieces and nephews, nine grandnieces and grandnephews and two grandchildren, Jackson and Lila.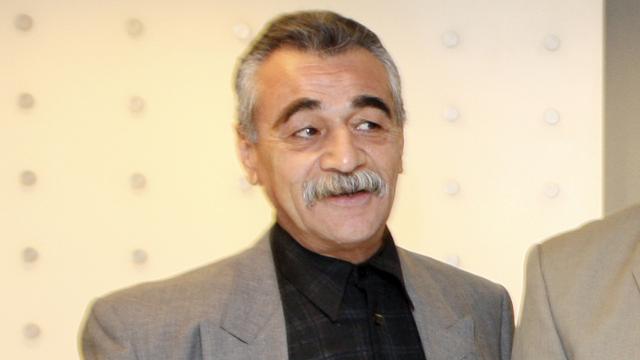 JULY 2011 - In All-Stars Never Give Up!
9 & 10 Baseball Section 3 Championship Game
District 18's Greatest all-star Comeback Ever?
Bottom of the 6th, La Verne 12-Temple City American 2
In what will go down as possibly the greatest game in TCALL history, our 9-10 year old All Stars won the most exciting and improbable little league game I have ever seen. Going into the 6th inning we were down 9-2. We then gave up 3 more runs in the top of the 6th to go down, 12-2 with one at bats remaining. You would think that 9-10 year old boys would hang their heads and say, "we can't come back from this." But what happened from there you had to see to believe. We started with a 2 men getting on and Yuji Sakane coming up with one out. Yuji hit the first pitch he saw for a 3 run home run to right center field. Mario Castro was the next to bat and hit another towering home run to right center. The next 5 batters all reached base safely, to score 2 more runs. Then Moose Scannell came up with the bases loaded and still one out. Moose promptly hit a ground rule double to center field scoring 2 more runs. After a strike out for the second out of the inning, Yuji Sakane returned to the plate down 12-10. Not sure what pitch is was this time but he hit that ball so far and so high it made most of the dads I was with in the outfield have a little tear in their eyes.... TCALL WINS 13-12.... It was the most satisfying feeling I have had in my whole time in little league. The heart the boys showed was unbelievable. I can not thank the parents that came out enough for the energy you brought to our kids. We may have won a coin flip to be the home team, but we all made it a TCALL home game with our cheers. We now have one game remaining in the Section 3 tournament tomorrow at the same time and same place. Please come out and support a group of boys that showed all of us a little bit about not giving up today. Thank you, Tim Wilbur.
Final Score Temple City American 13 - La Verne 12
Update: In the if necessary championship game on Wednesday night Temple City American lost to La Verne 8-7.
On Sunday July 1st we will have all of our all-star teams introduced on the field at Dodger Stadium during pregame ceremonies in front of more than 56,000 fans. The game is a complete sell-out so please try to arrive at 3:00 PM when the gates open. It will be very crowded on Sunday so please plan ahead.
Baseball/Softball Rules
1. Please report to the Center Field parking lot between 3:00 and 3:30.
2. The ONLY participants allowed on the field will be our all-star baseball/softball PLAYERS with their coaches – EVERYONE must be in full uniform, managers and coaches must be dressed to match their team – If not no admittance!!!
3. Everyone going on the field must have their ticket in hand.
4. We will enter the field through the centerfield gates at approximately 4:00 PM.
5. All coaches are responsible for their own team's kids. Parents can pick up their children in the center field parking lot after the introductions.
6. Players may not bring cameras, bags, baseballs, gloves or anything else onto the field.
7. NO autographs.
8. Park entrance only when auto gates are scheduled to open, no early entry.
9. Parents and guests are not allowed on the field.
10. Absolutely no no drop offs or parking in lots 8 or 10.
54th Annual
Athletic Hall of Fame Induction Ceremony
Pomona
College and Pitzer College
Ranee (Morales) Axtell – 1998 Softball
The daughter of Joe and Carmella Morales, Ranee Morales started her athletic career by playing and being coached by her mom for 13 consecutive seasons at South El Monte National Little League. Her father Joe has spent more than 40 years as a volunteer at South El Monte National Little League including 14 years as League President.
A four-letter winner in both volleyball and softball at Nogales High School, Ranee entered Pitzer in the fall of 1994 and proceeded to establish the record book for Pomona –Pitzer women's softball.
A four-year starter, with three seasons at centerfield and one at shortstop, Ranee Morales earned four straight years of All SCIAC honors: two Second Team honors as a freshman and sophomore, two First Team honors as a junior and senior. As a senior, Renee was named First Team All-Region. Renee was Team MVP in 1996 and 1998.
Renee established the following statistical marks: Career school records: Batting Avg. (.414), Runs Scored (115), At Bats (389), Hits (161), Doubles (40), Triples (12), Homeruns (10), Stolen Bases (56), Slugging % (679), On Base % (.517), Fielding % (.929).
A team captain in both her junior and senior years, Renee led the SCIAC in her senior season in Stolen Bases (16) and was second in Doubles (14) and fourth in Batting Average (.455). An avid reader, Renee is married to Jesse Axtell and is the parents of two girls: Caroline (4) and Abigail (22 months). The family lives in Bothell Washington.
District 18 Little League Baseball and Softball was first established in the San Gabriel Valley in 1952 and today has over 6000 Little League ballplayers. In 1971 District 18 was the first Little League organization to work with then owner Peter O'Malley in establishing a Little League Day here at Dodger Stadium. Tonight we welcome players representing all of the Little League programs in District 18 on their 41st annual Little League Dodger Day.