Announcement
Wood Bat Information
Posted by
Laura LeClair
on Oct 19 2017 at 05:00PM PDT in 2019 Spring Season
More editing options
All players in the MAJORS BASEBALL Division of South Kingstown Little League will be required to use wood bats for all regular in-house season practices and games. During tournament and district all-star play, teams will be permitted to use alloy/composite bats bearing the new Little League USABat License.
We know you may have questions about SKLL's wood bat rule for the majors division. See the FAQs section below for general information on the Little League standard and SKLL's 2019 wood bat rule. SKLL will be providing some team wood bats for the Majors Division, but players may use their own wood bat. For those of you considering the purchase of a wood bat, we are providing the following information for you to consult before making a decision.
The wood bats approved for use in the Major League Division must be solid, one-piece wood bats (typically ash, maple or birch) that adhere to Little League's regulations. These bats will be allowed for play with or without the USABat licensing mark.
BATS NOT PERMITTED FOR USE: Multi-piece wood bats that may have the USA Baseball mark approved for play including two-piece wood bats, composite wood bats, laminated wood bats, bamboo, bonded wood bats and any wood bat that could be defined as an 'experimental' design. We know the internet is full of information so we thought we would try to share some additional points for consideration.
TYPE OF WOOD
The three main species of one-piece wood bats are Maple, Birch and Ash. Each offers different characteristics. We've summarized information for you below, but also recommend if you're interested in purchasing a wood bat that you bring your player and feel the variety that you believe best fits their playing ability and style. Maple: A dense wood that provides an extremely hard surface. Power hitters tend to prefer maple because the hardness of the surface leads the ball to "jump" off the bat. Most observers agree that maple bats offer an unmatched sound and feel at the point of contact with the ball. Maple bats are also considered the most durable of the three species, but are also usually more expensive than counterparts made from other woods. If you're replacing them less often, though, it might be worth the larger cost up front. Ash: The lightest of the three woods, ash bats flex with contact, creating a "trampoline effect" when a ball makes contact with the bat. In other words, the ball doesn't just jump off the bat; it first compresses the wood, then springs off of it. Although this is a quality that hitters really like about Ash bats, it's also a weakness in that it causes the bats to wear out. Ash bats are the lightest of the three species and typically offer a larger "sweet spot" than maple or birch, so ash might be a good choice for contact hitters who spray the ball all over the field. Birch: Perhaps the fastest-growing category of the three, birch bats can be considered a compromise between maple and ash. Birch bats provide a hard surface like maple, but also offer flexibility closer to an ash bat. Birch bats are the most forgiving of the three varieties for balls miss-hit off the bat, so this is a great choice for the player using a wood bat for the first time.
WHERE TO BUY A WOOD BAT
While we cannot possibly tell you the best place to shop for your player's bat, we do have a few suggestions. We will continuously add to this list as more SKLL families discover new companies making high-quality wood bats or stores that sell them. SKLL does not directly or indirectly endorse any of the below referenced merchants.
Local Options
You can visit an Olympia Sports retail store or Dick's Sporting Goods to see what they have in stock and they might also be able to order others that are not in the store.
Online Options
If you'd rather shop online, here are several sites you can check out:
Bsnsports.com Justbats.com Closeoutbats.com Baseballexpress.com Cheapbats.com
CHOOSING THE RIGHT SIZE WOOD BAT
There are obviously a number of factors to consider if you decide to purchase a bat for your player. The ideal bat is one your player is comfortable swinging that also falls within your budget. When deciding on the proper size for your player, this chart shown below not the only information to consult, but it is a helpful start. Questions about Wood bats in the Majors division can be directed to the Majors Commissioner, Josh Rosen, at jro.sports14@gmail.com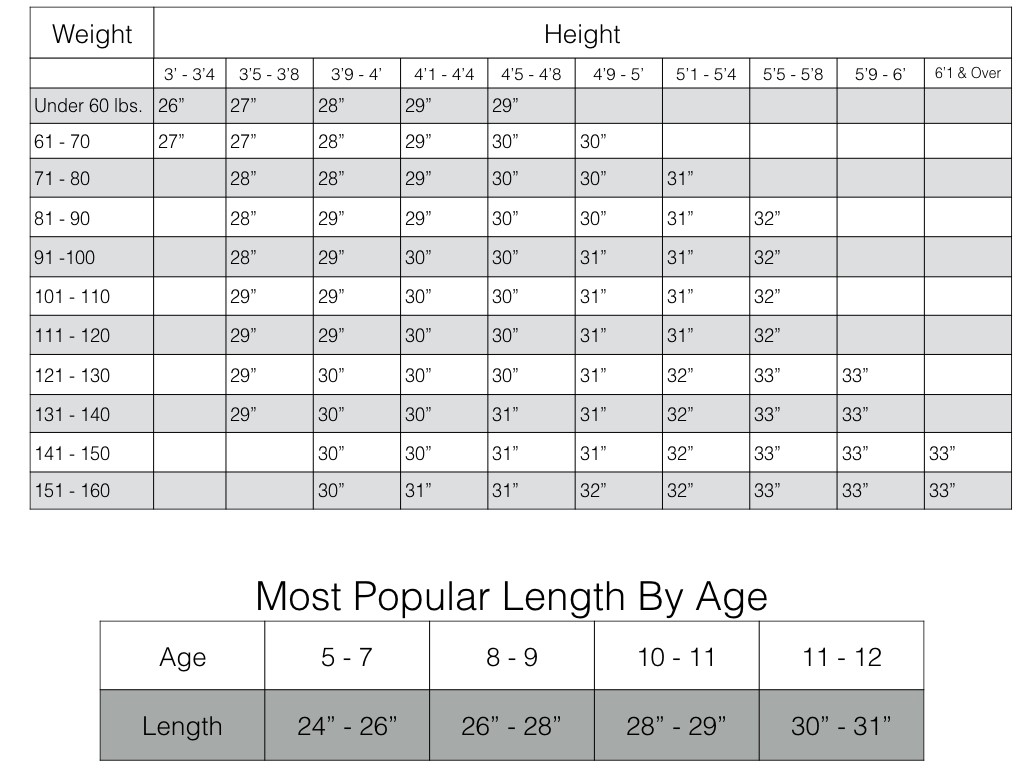 Comments
There are no comments for this announcement.